Reviews
Excellence is at the core of everything we do at MCS.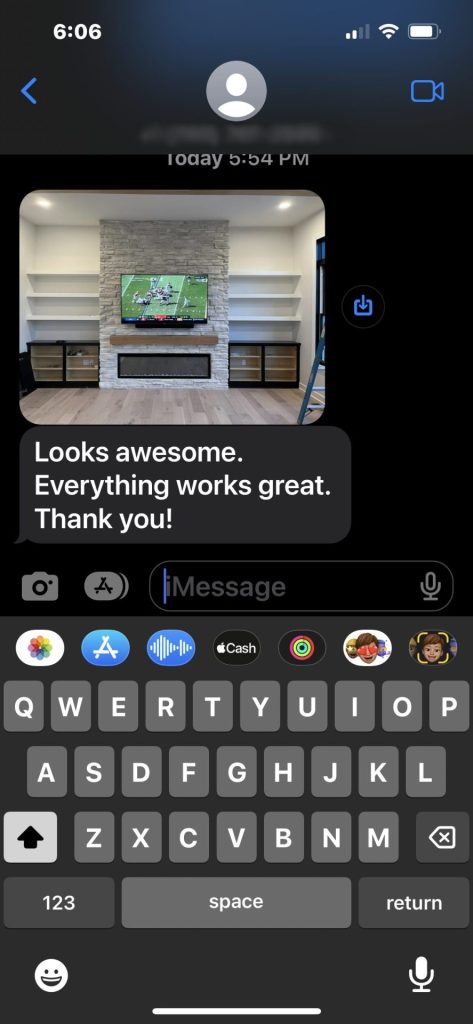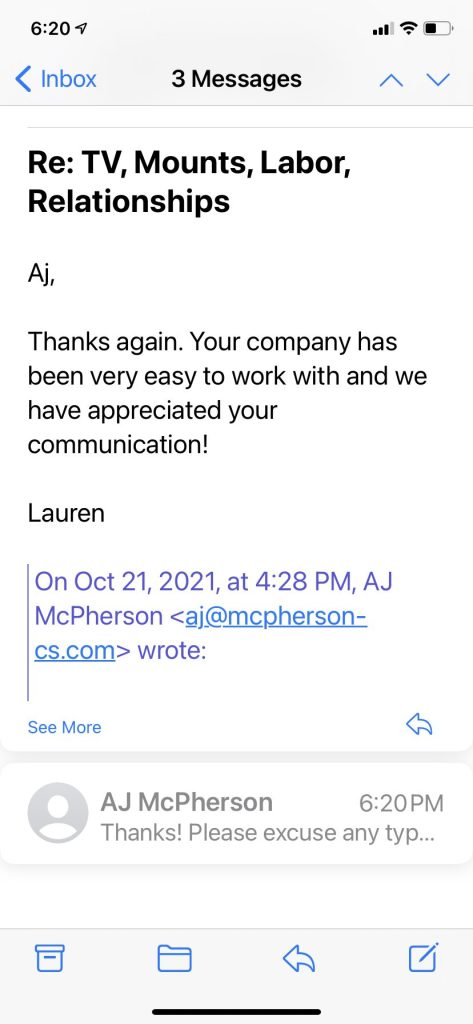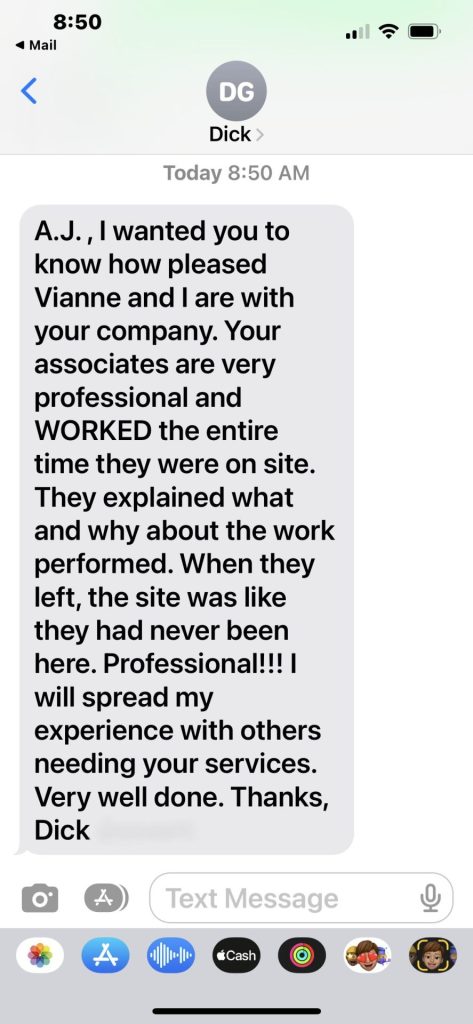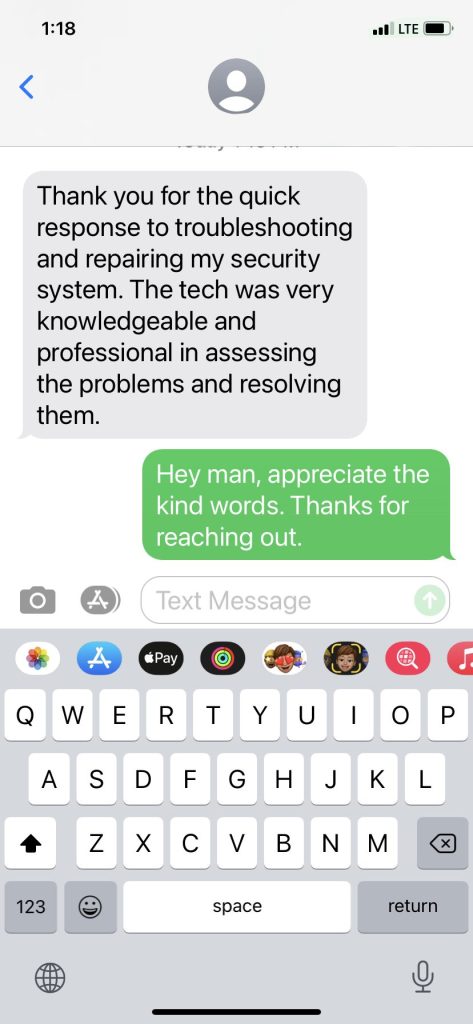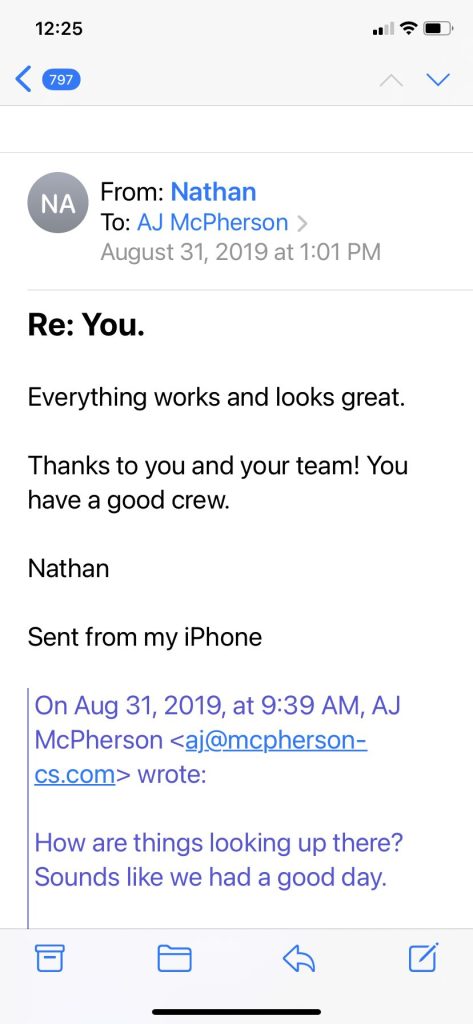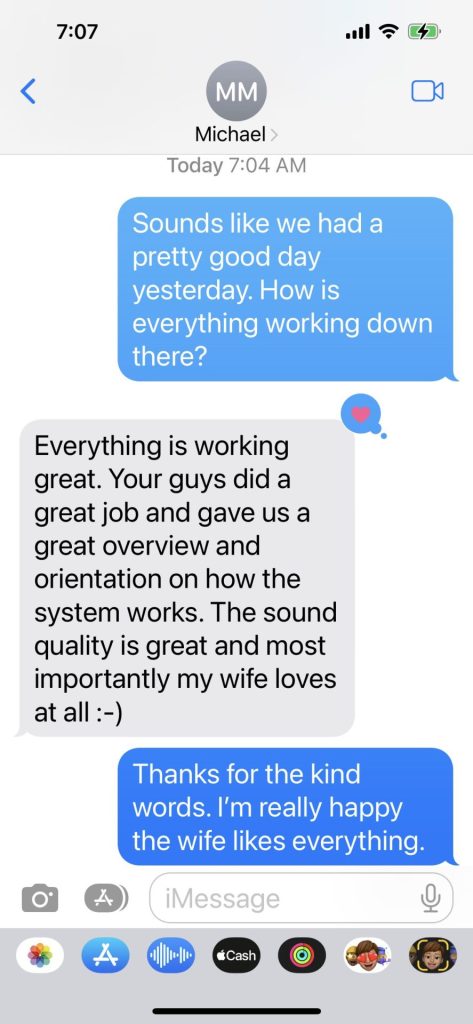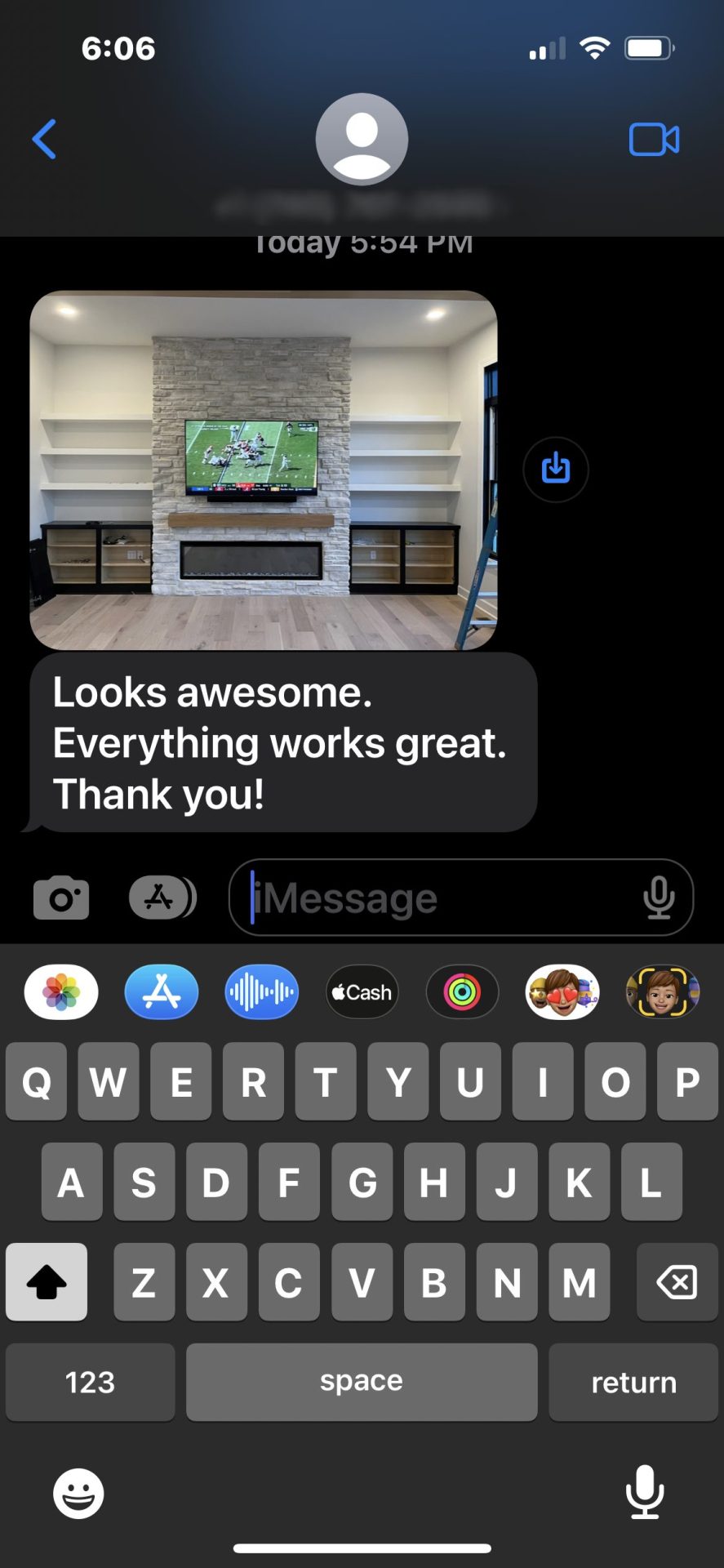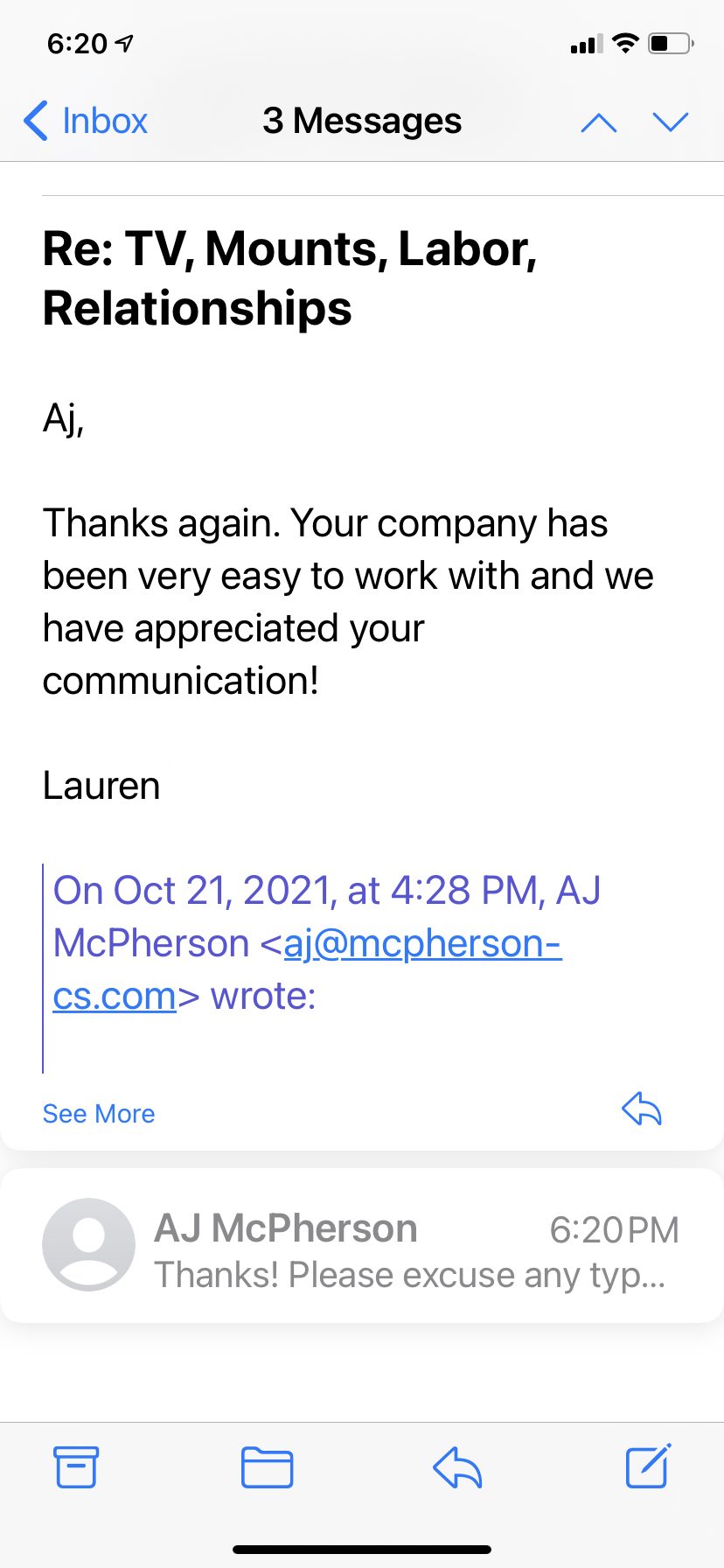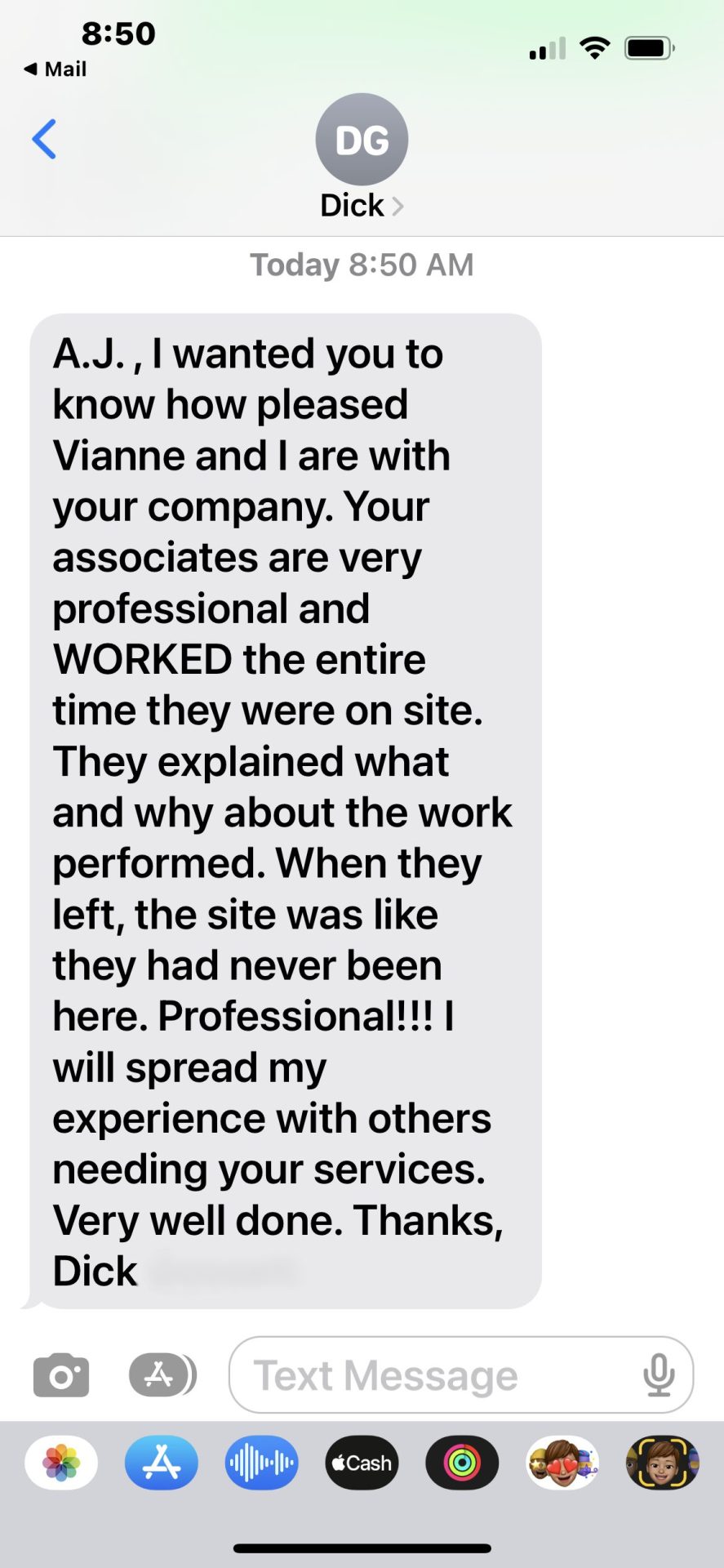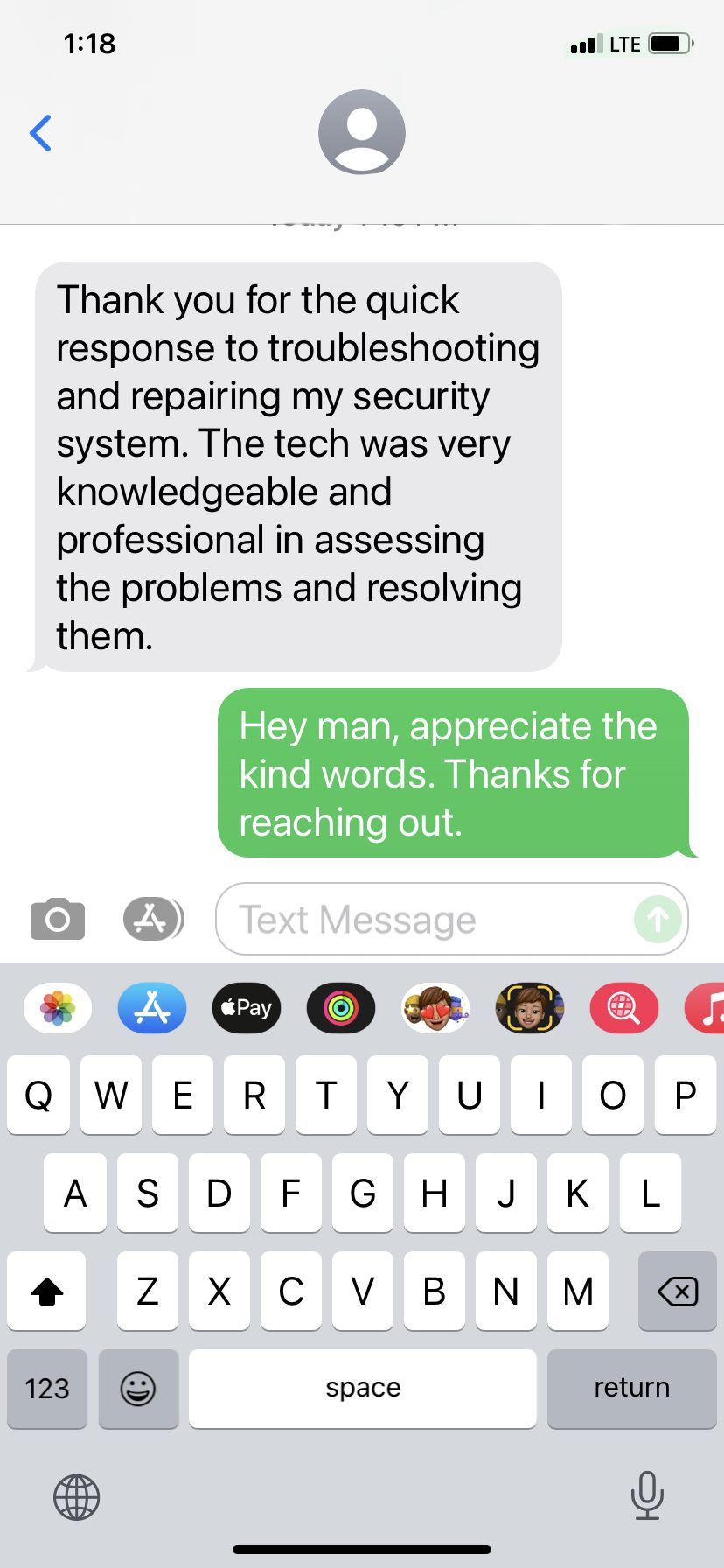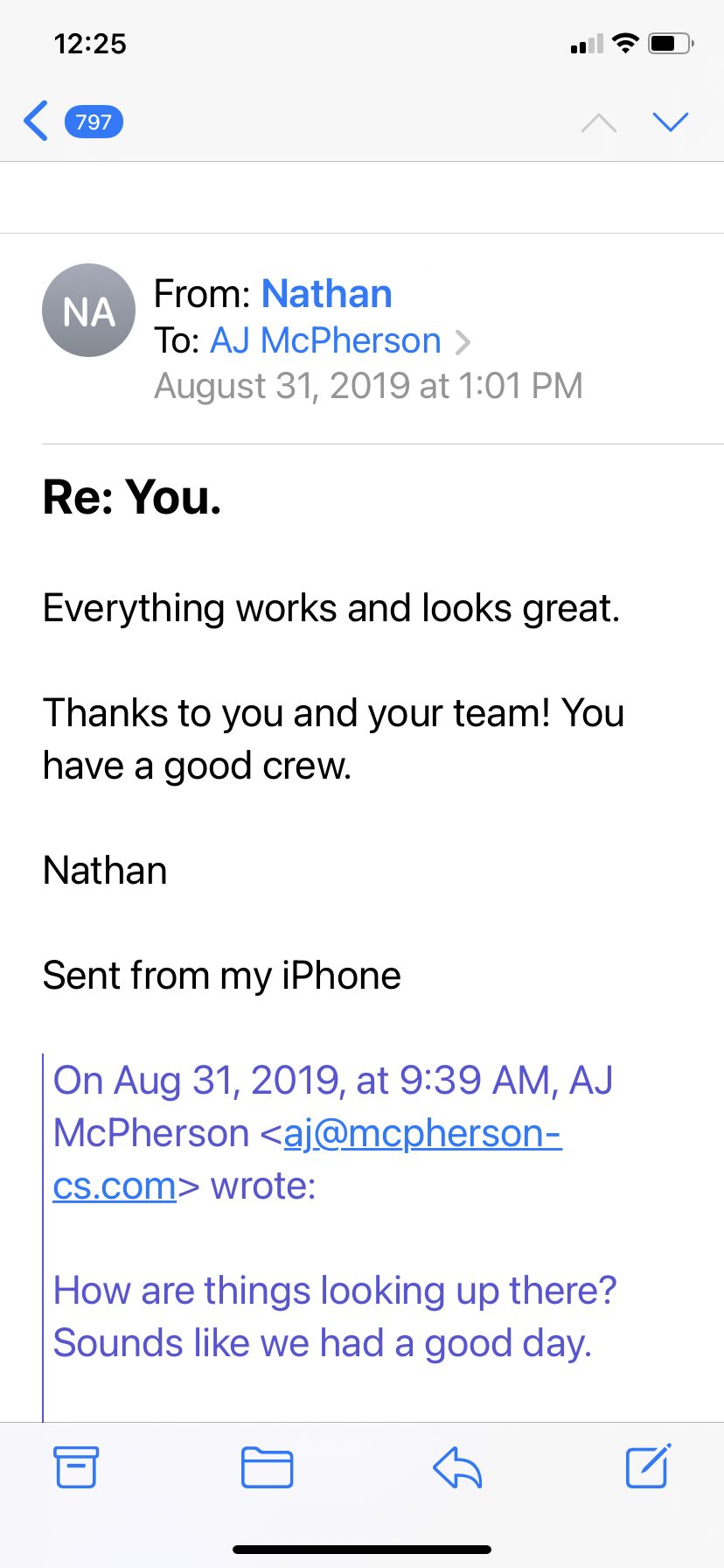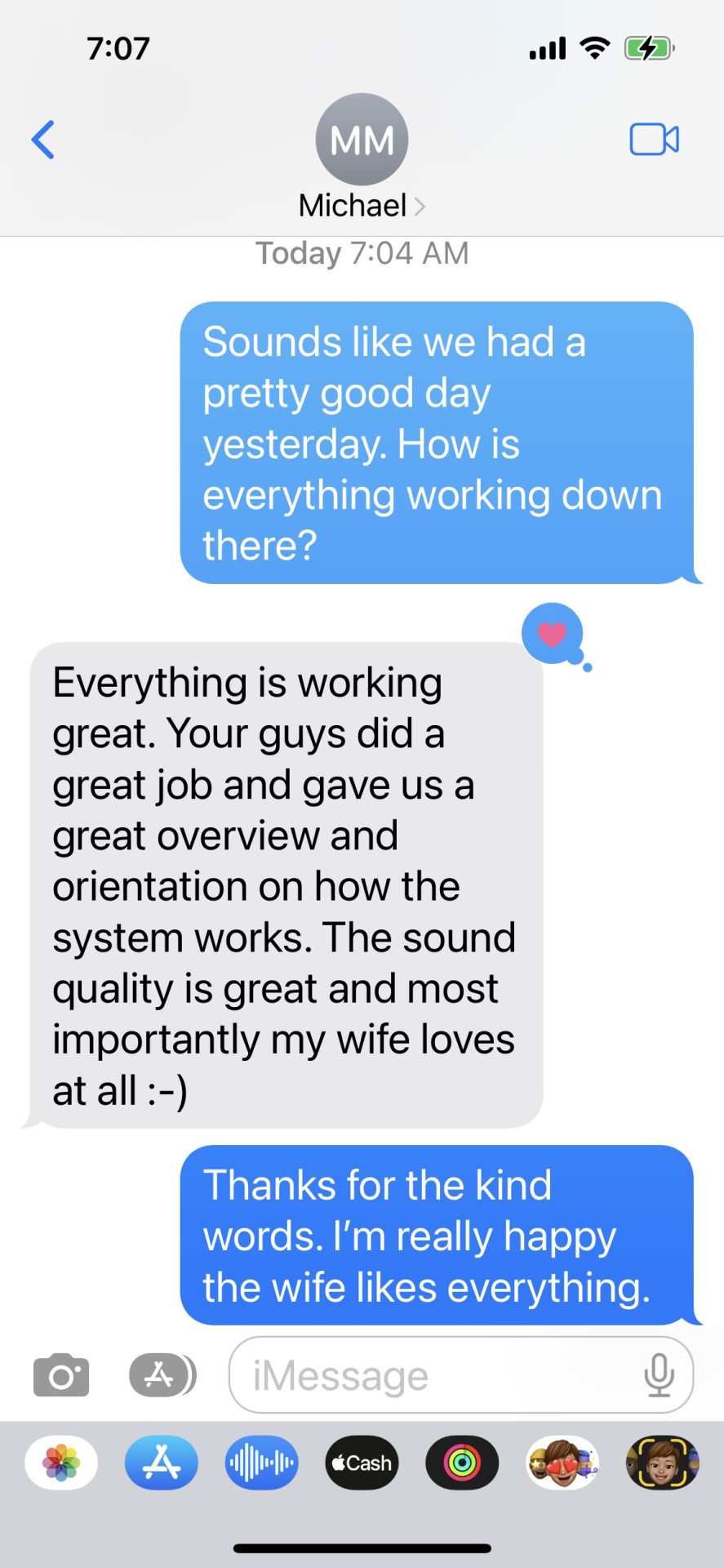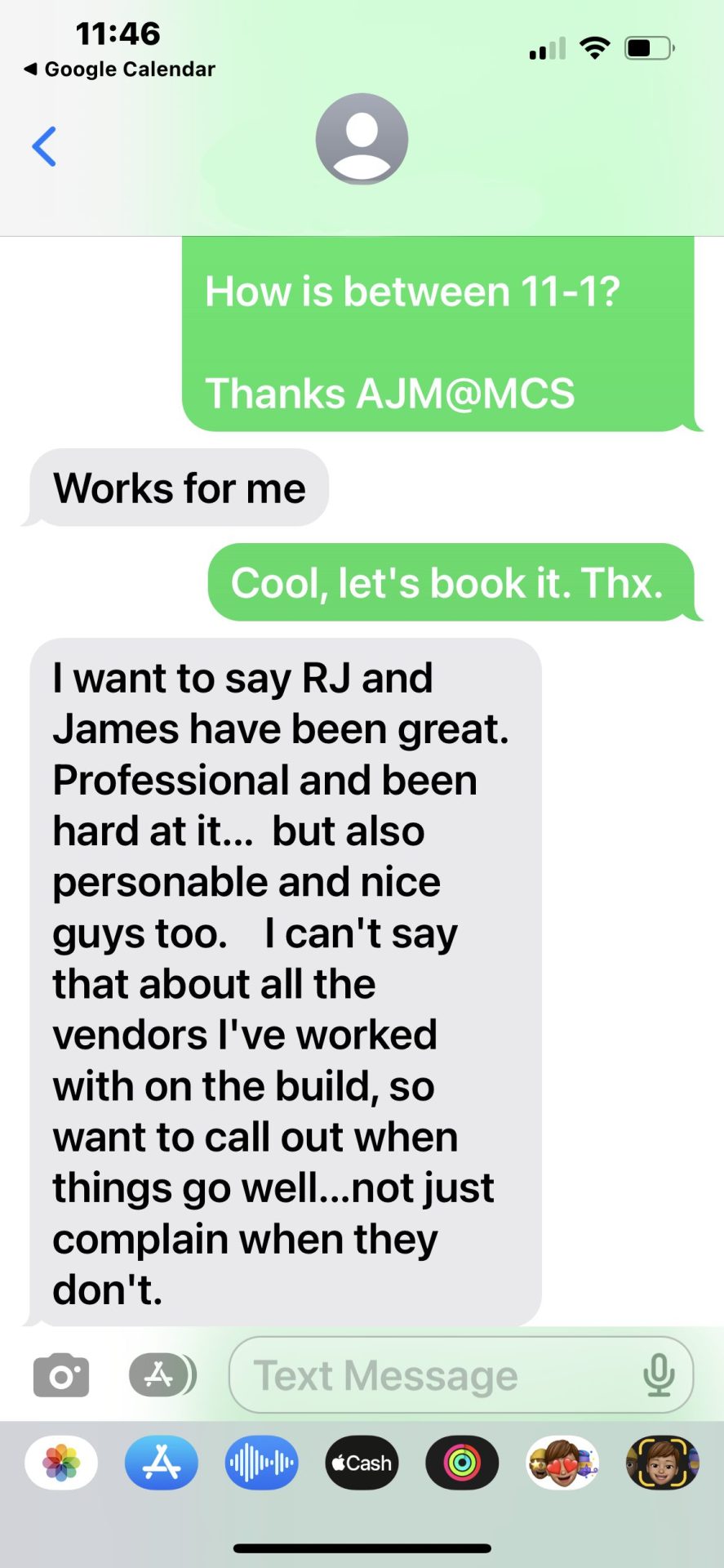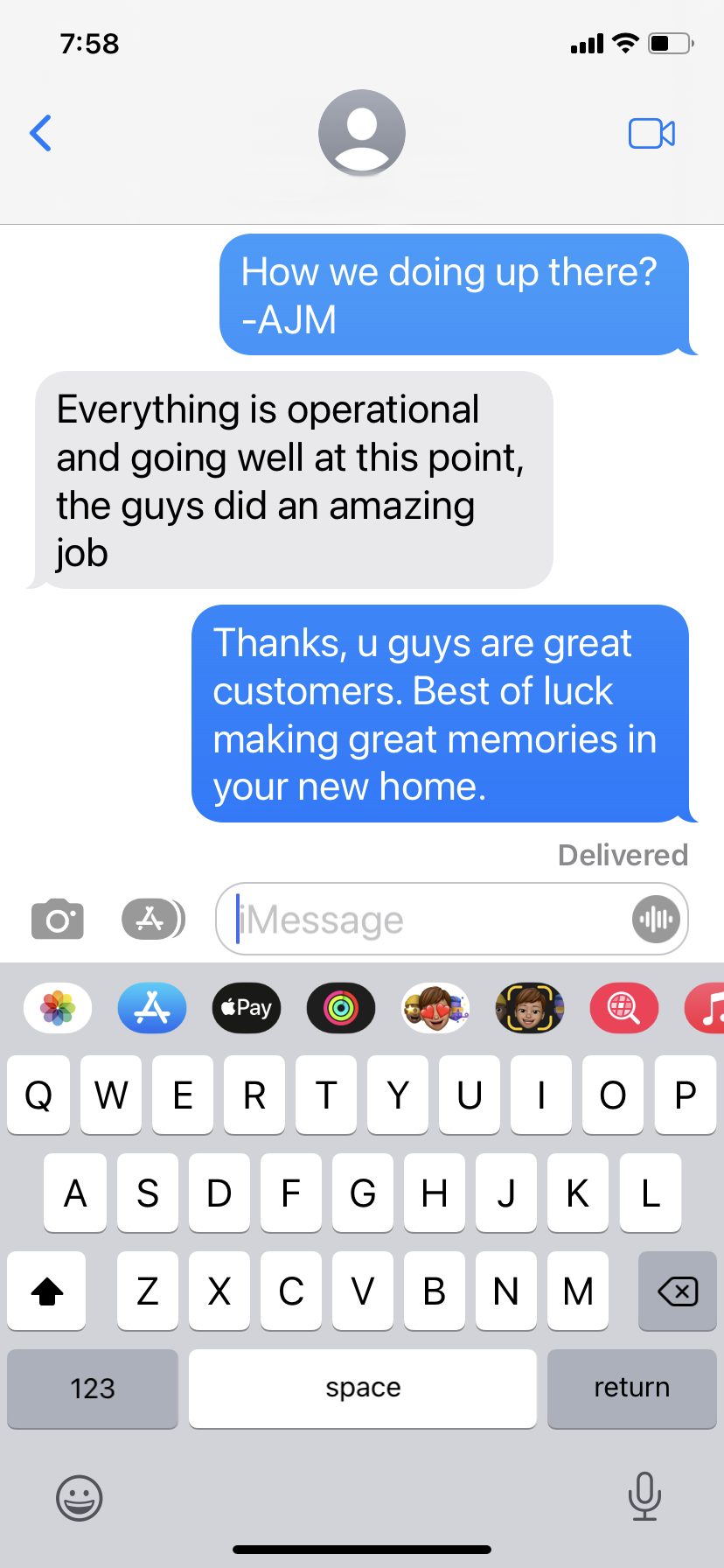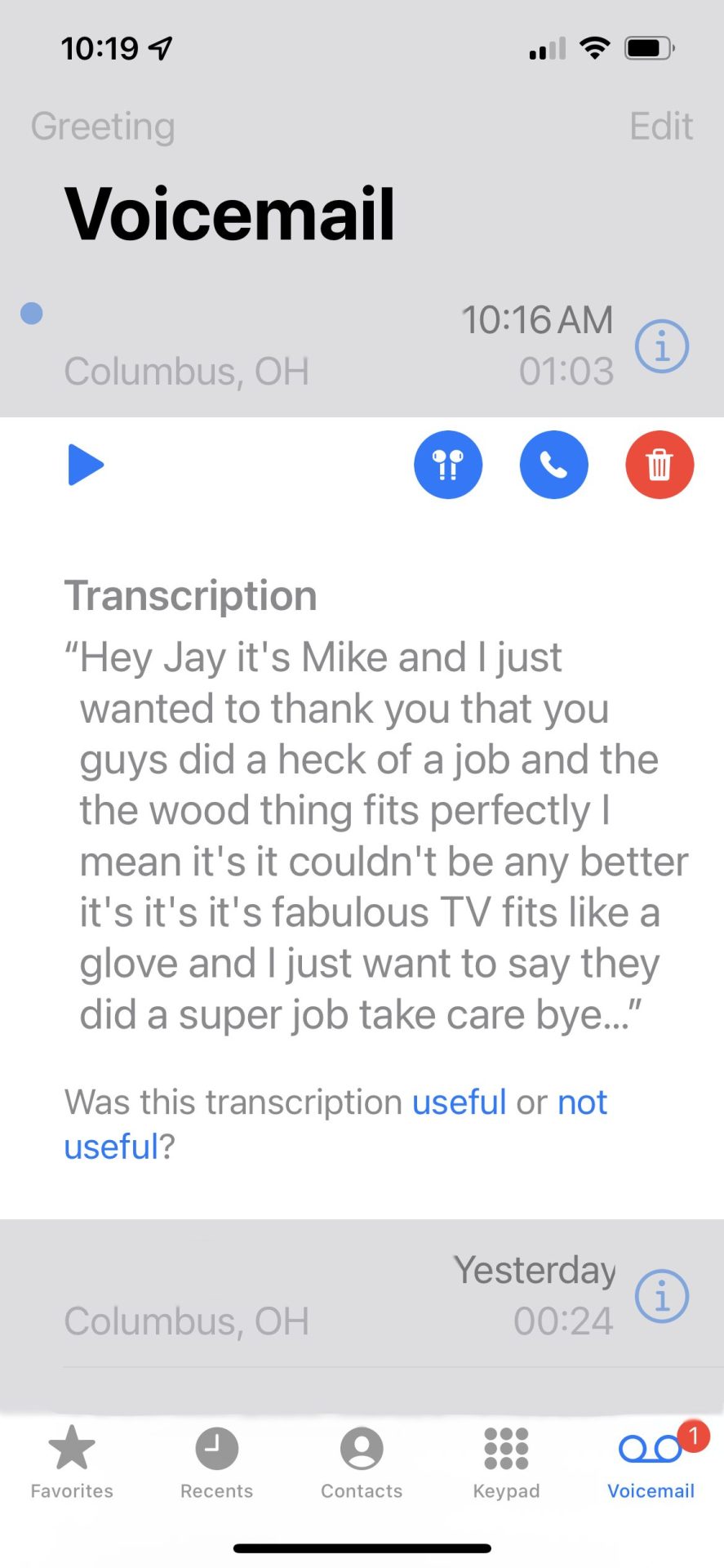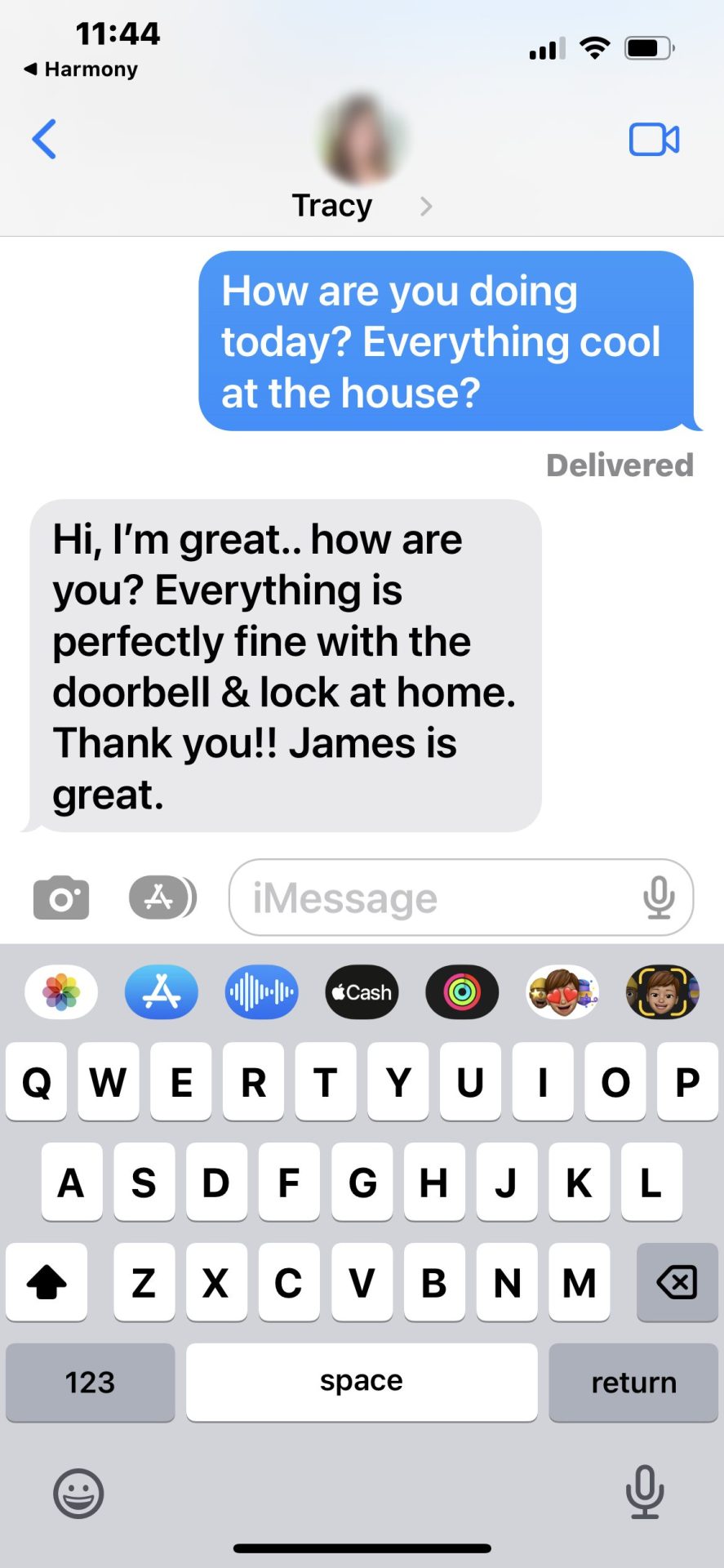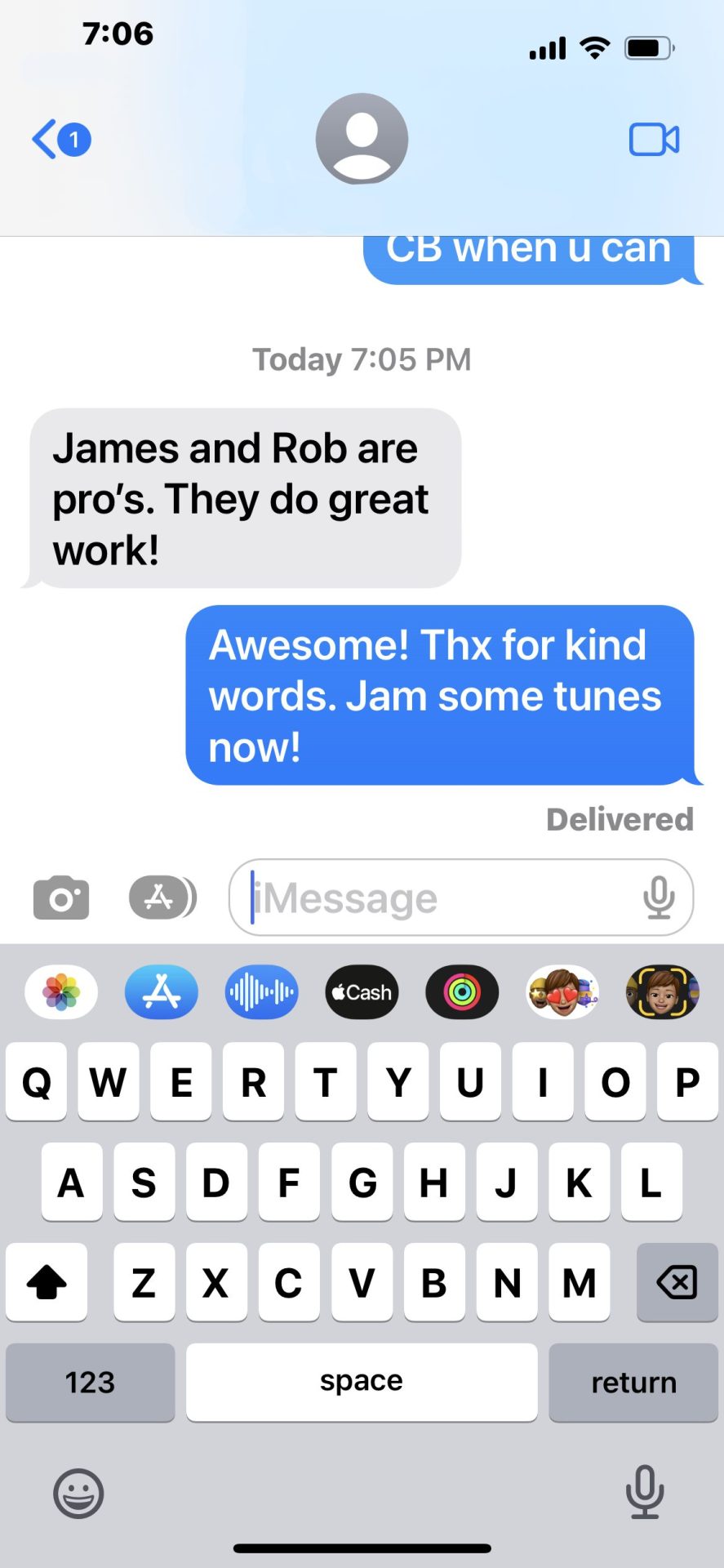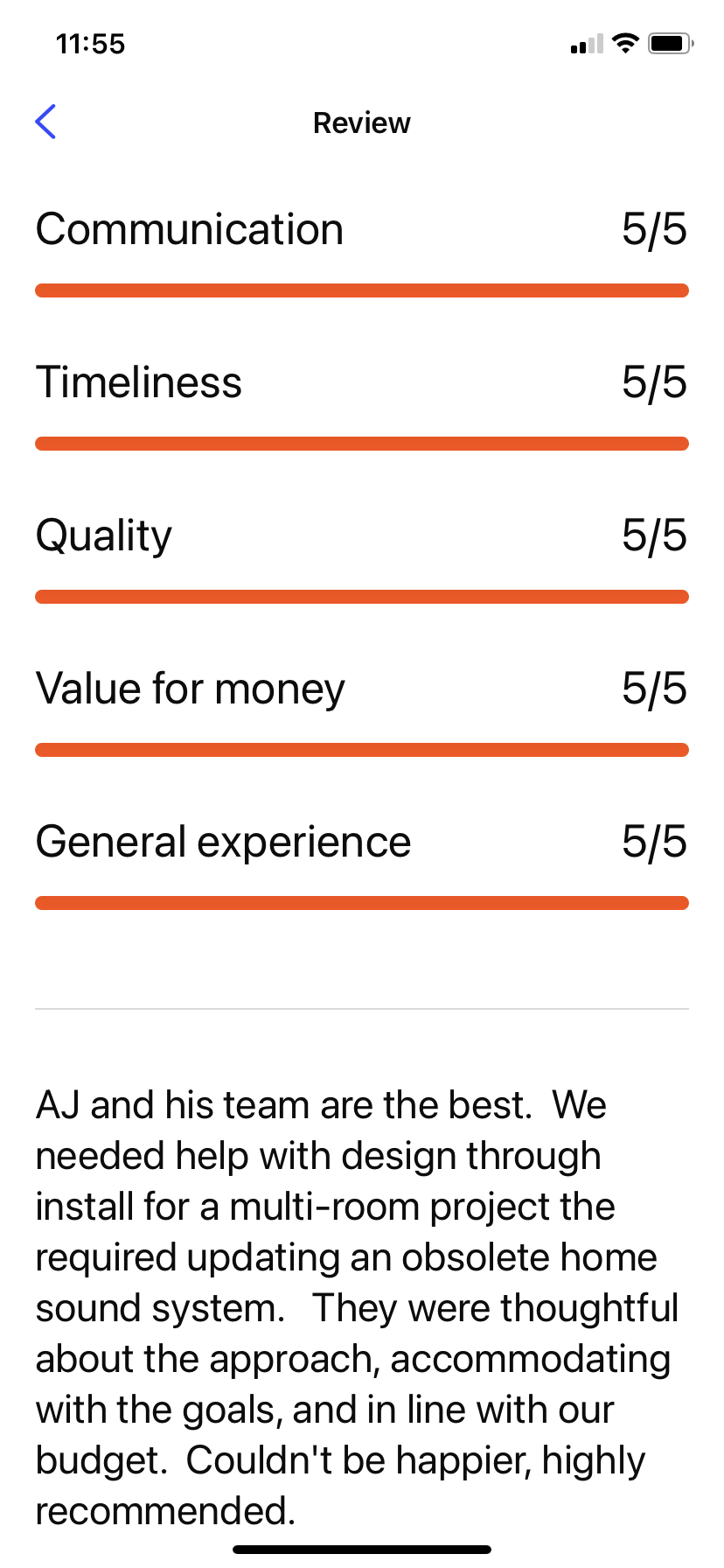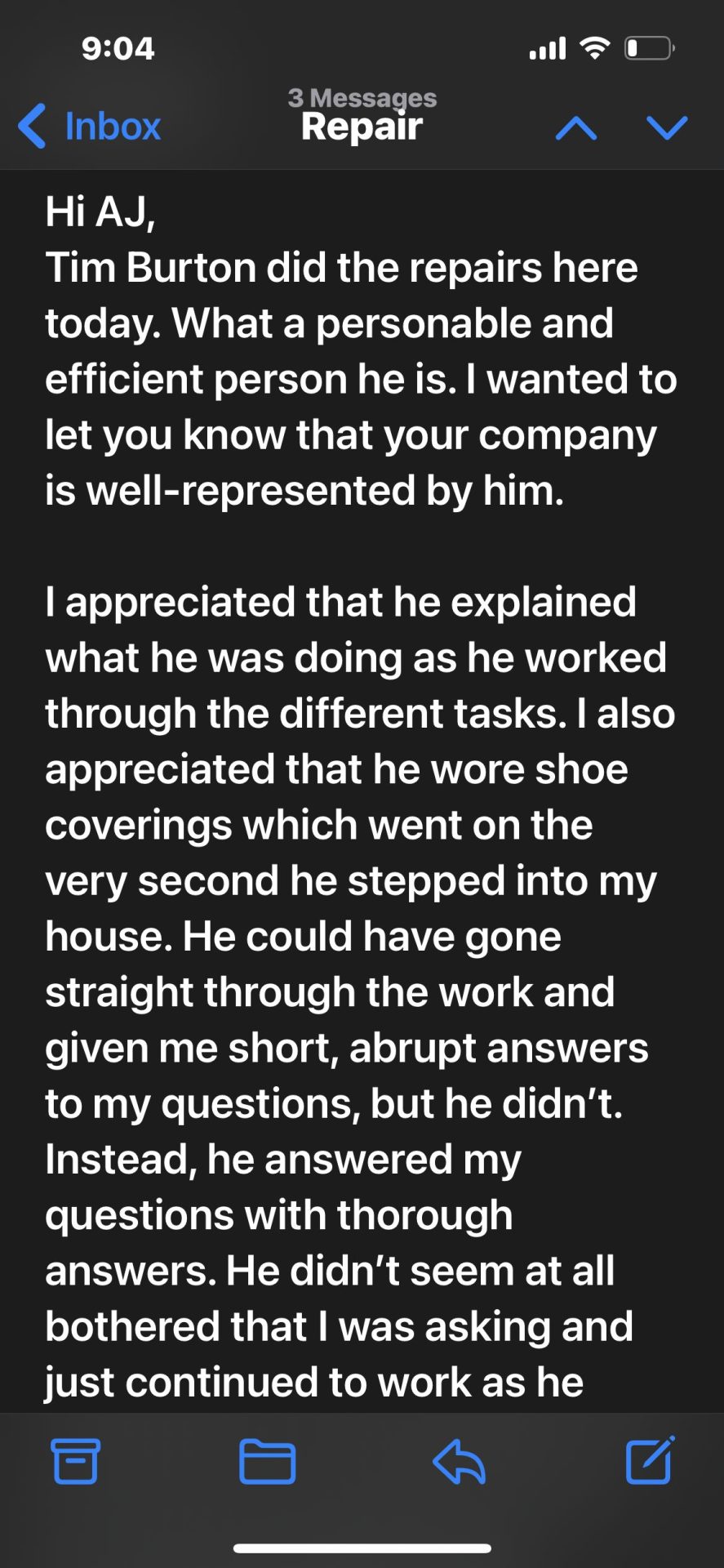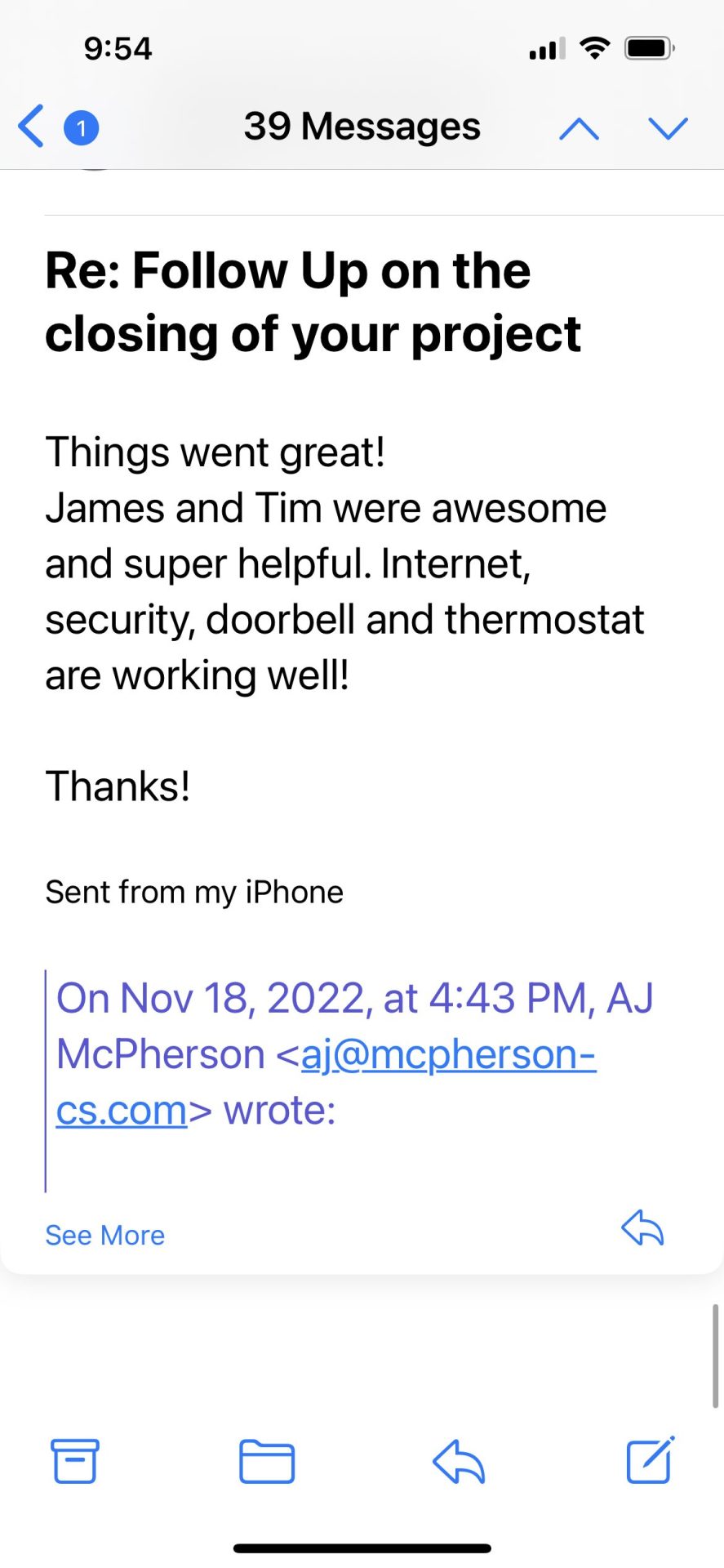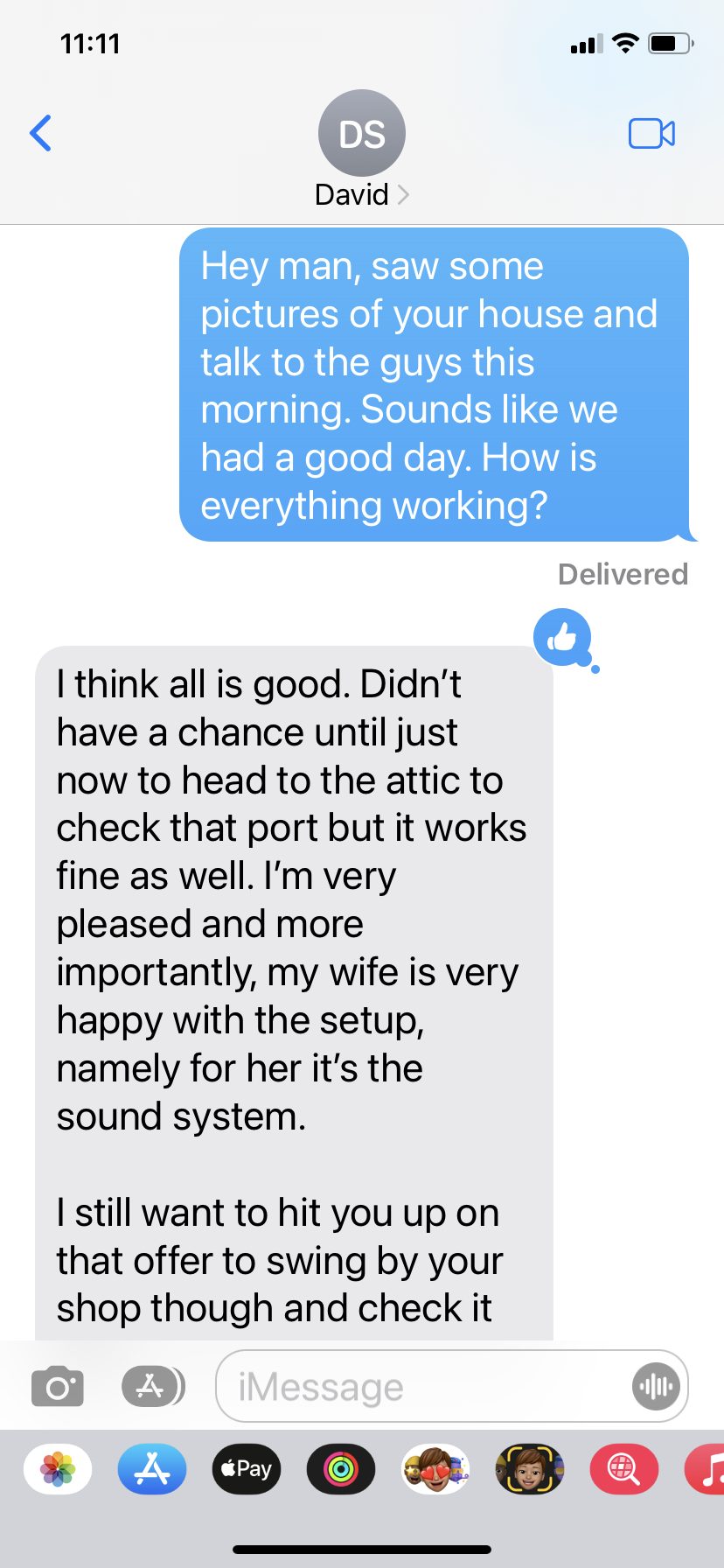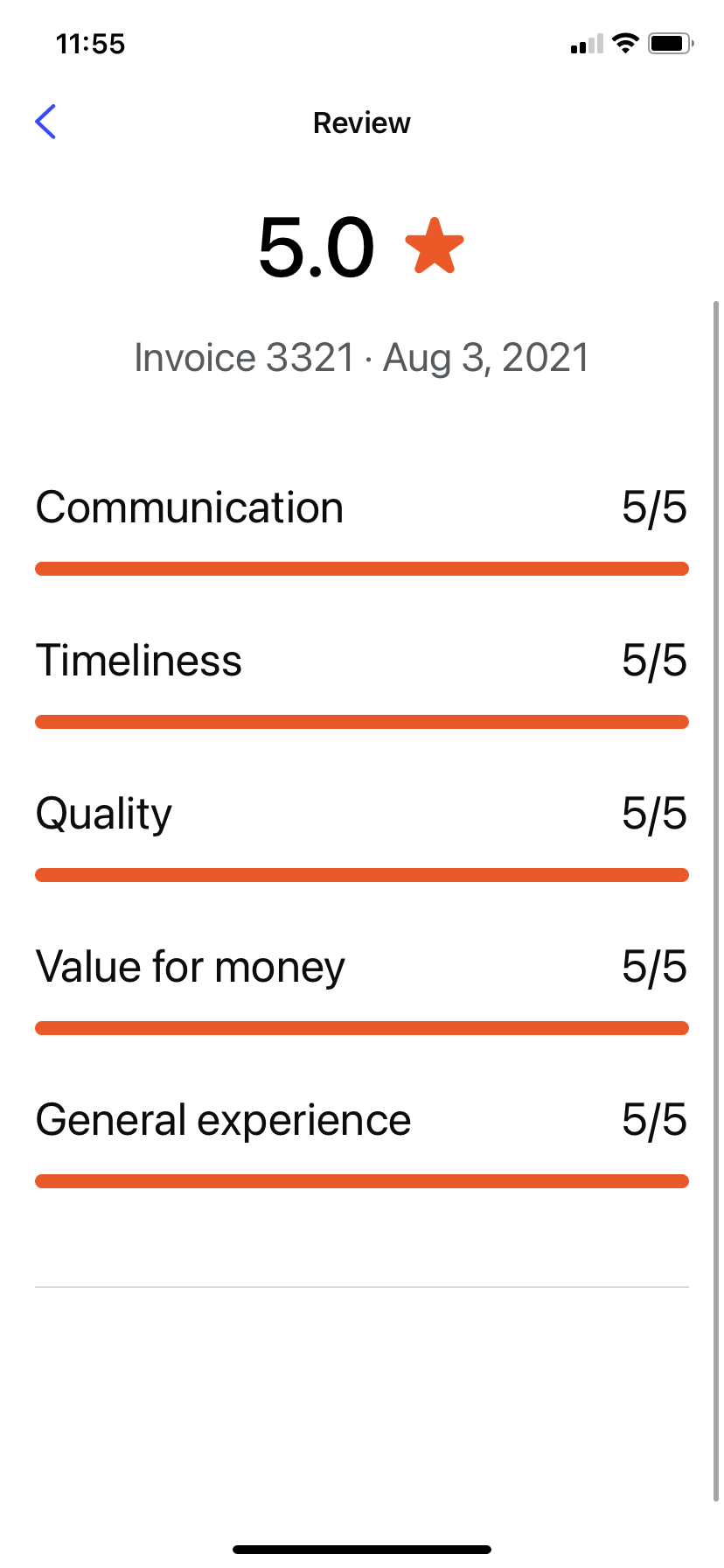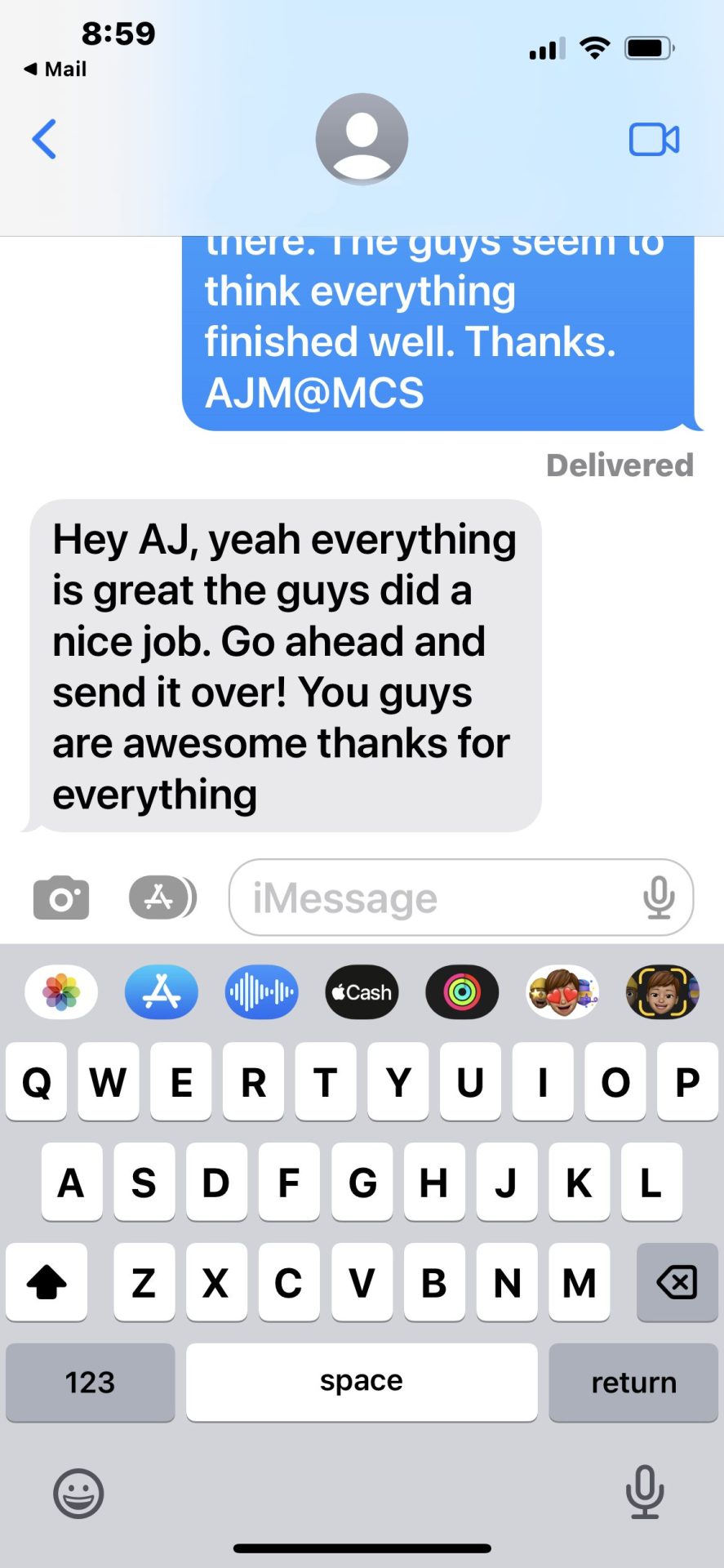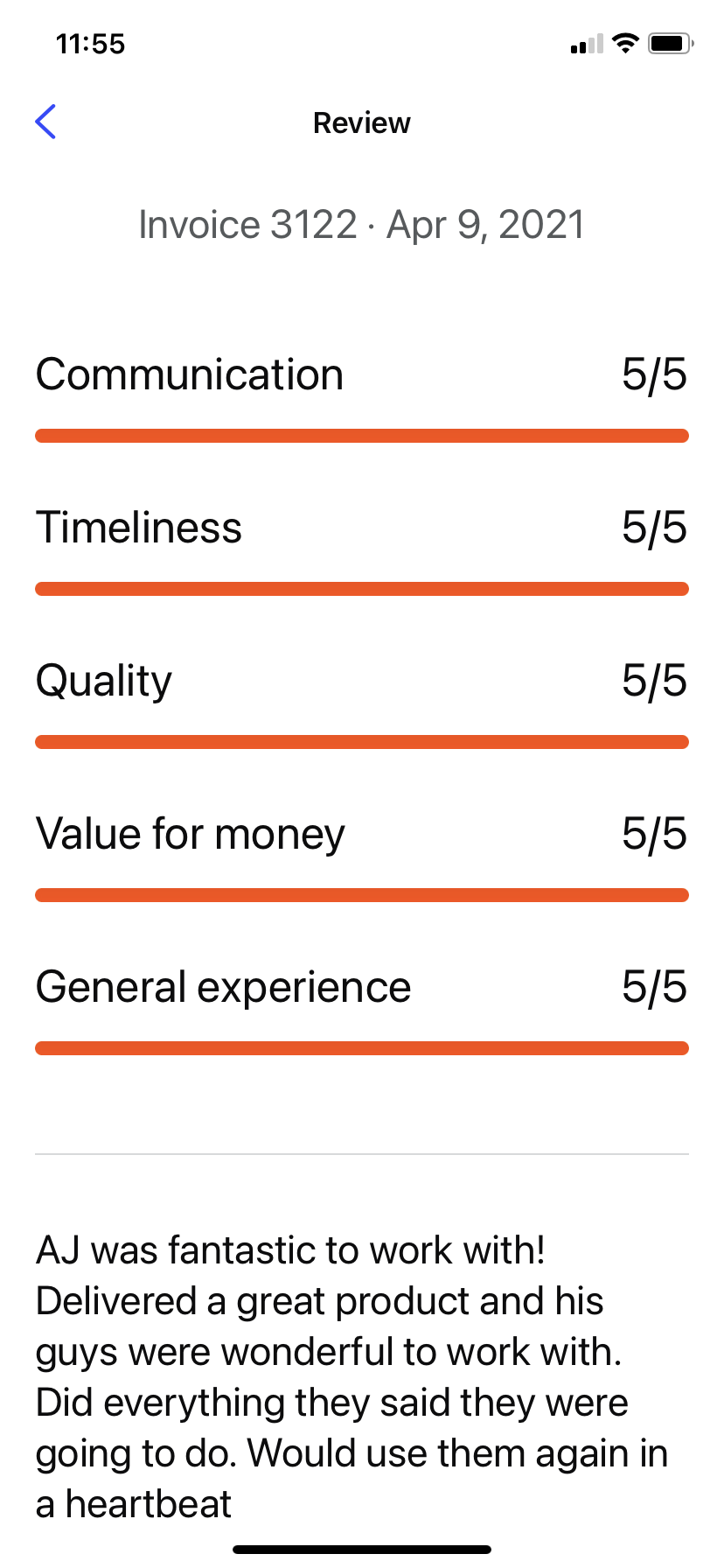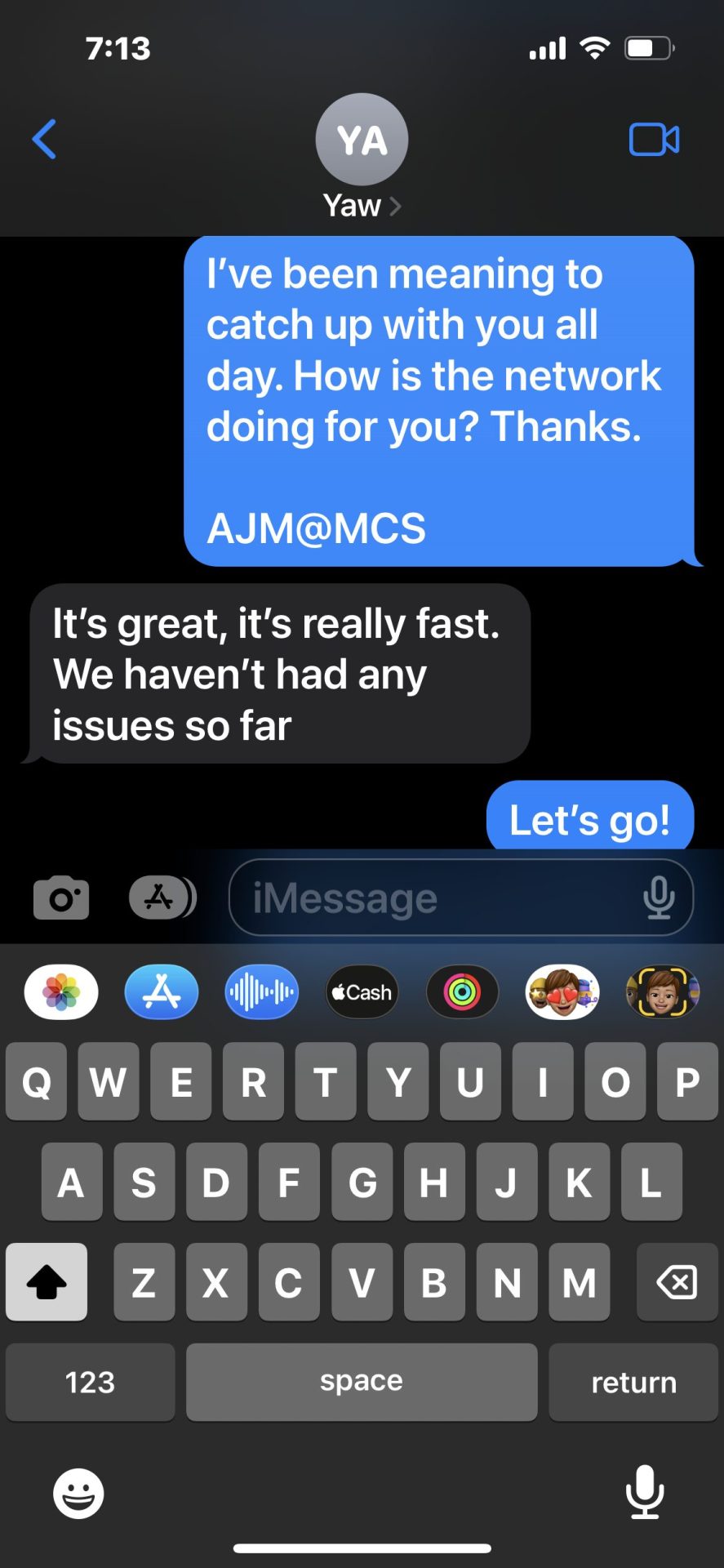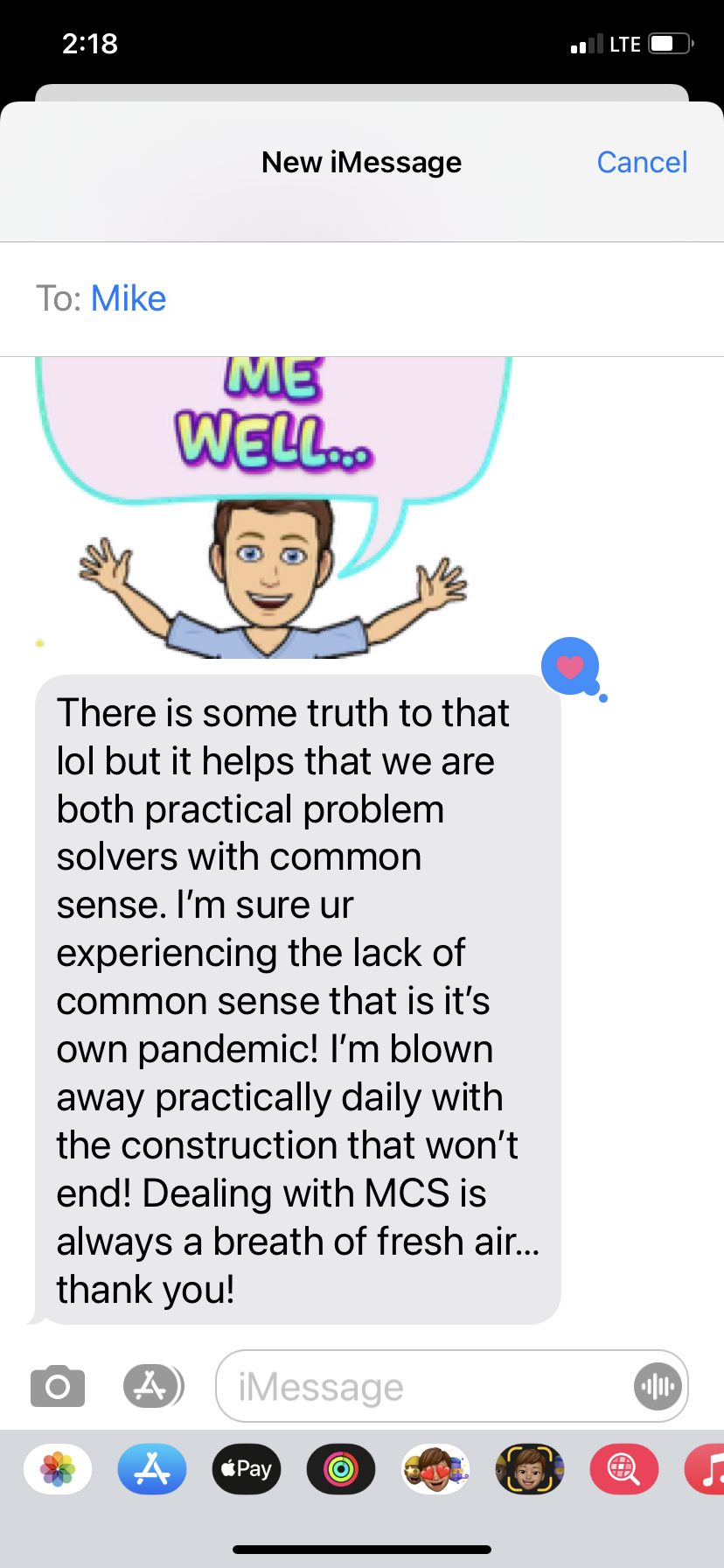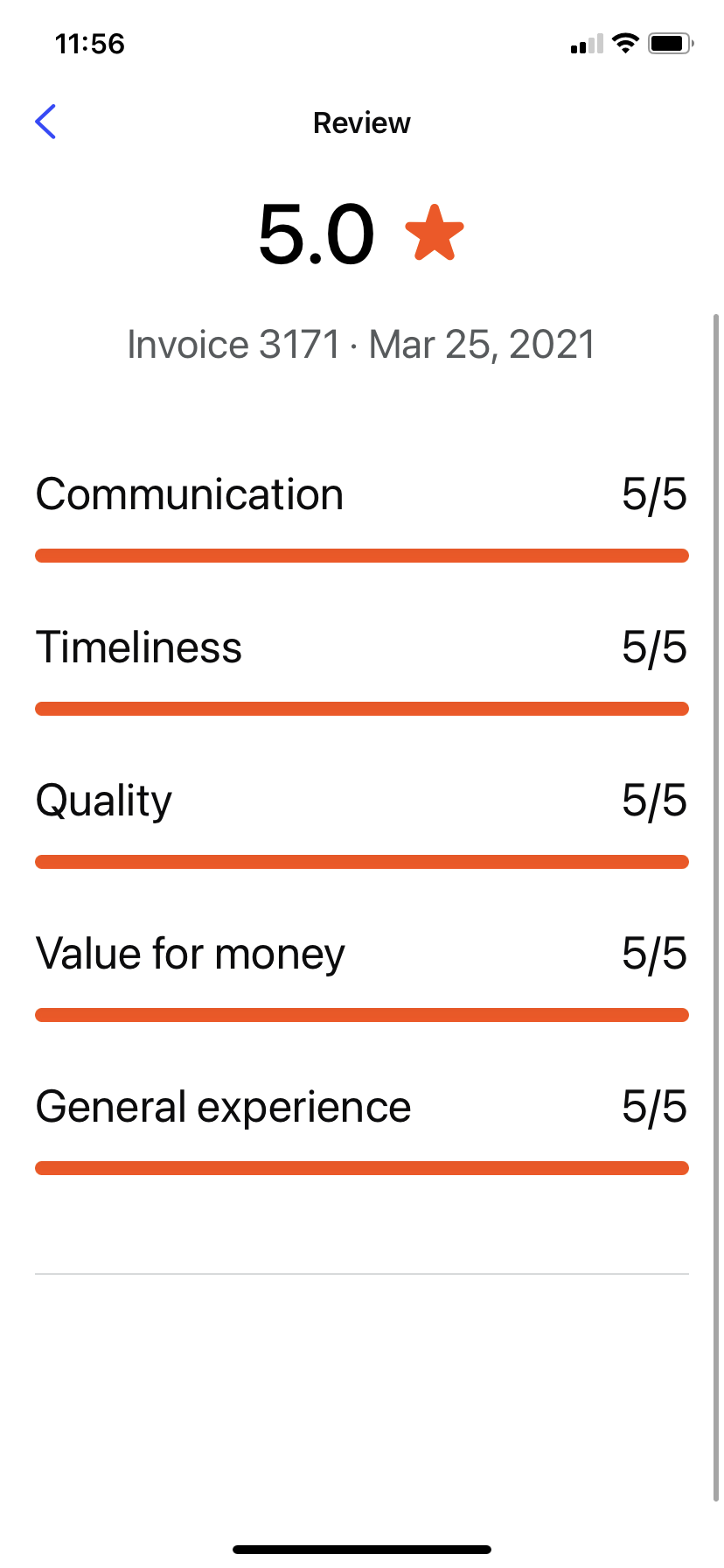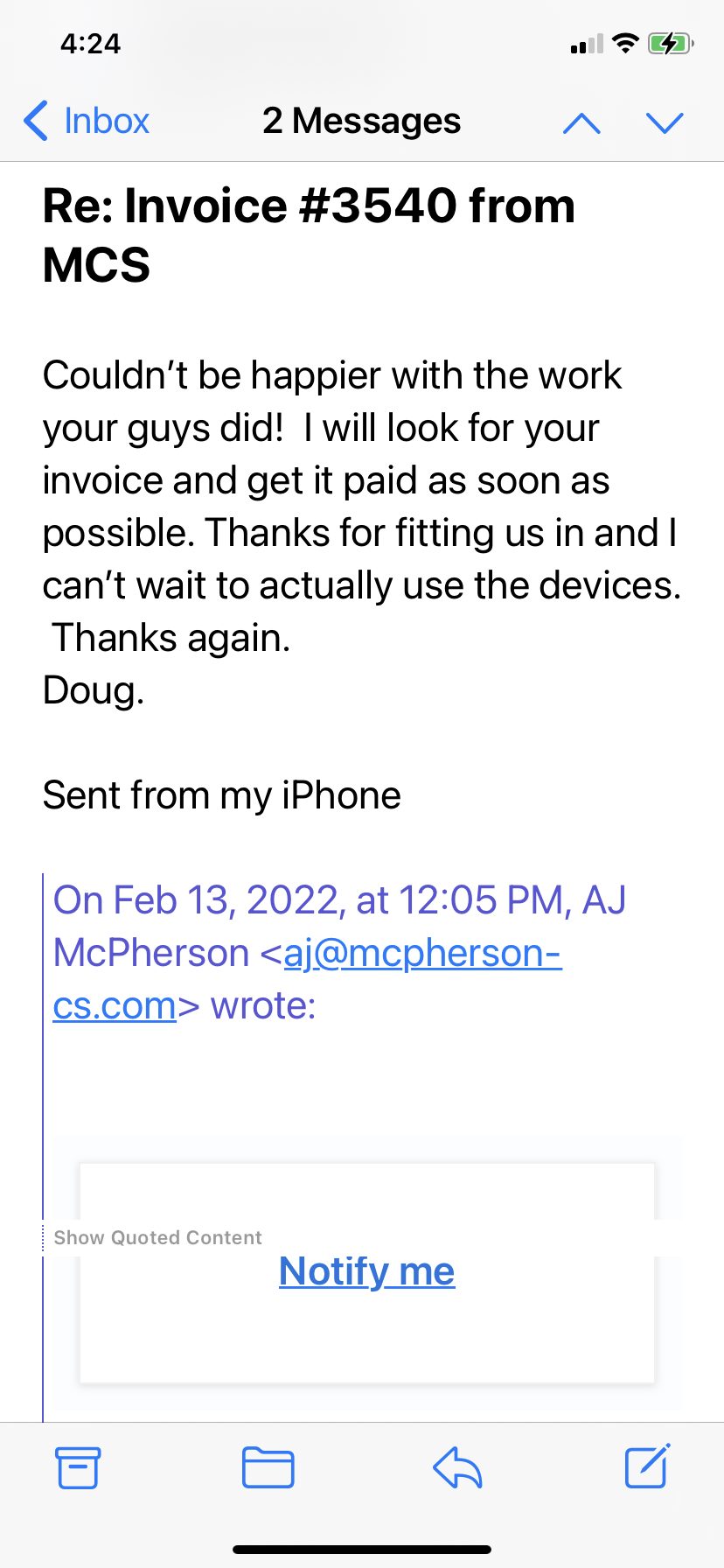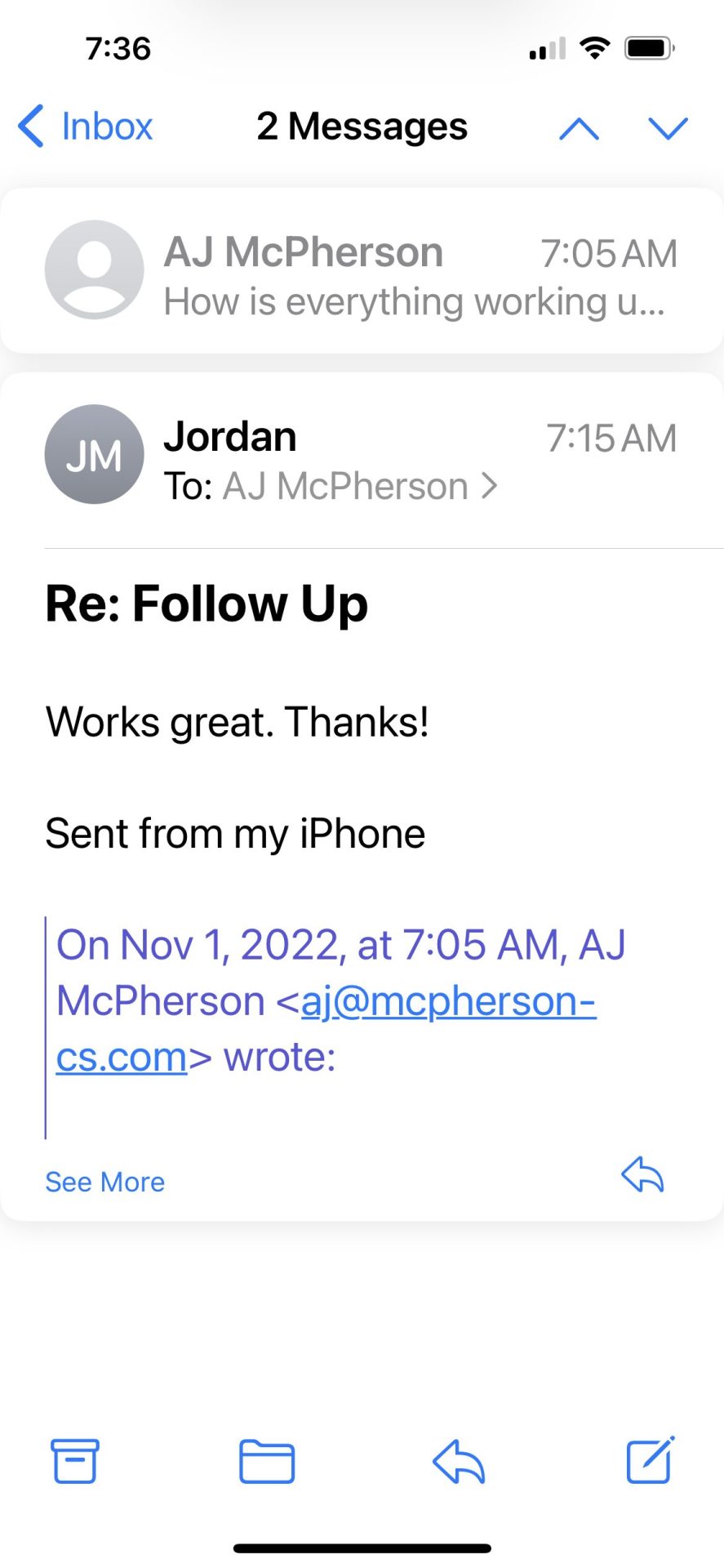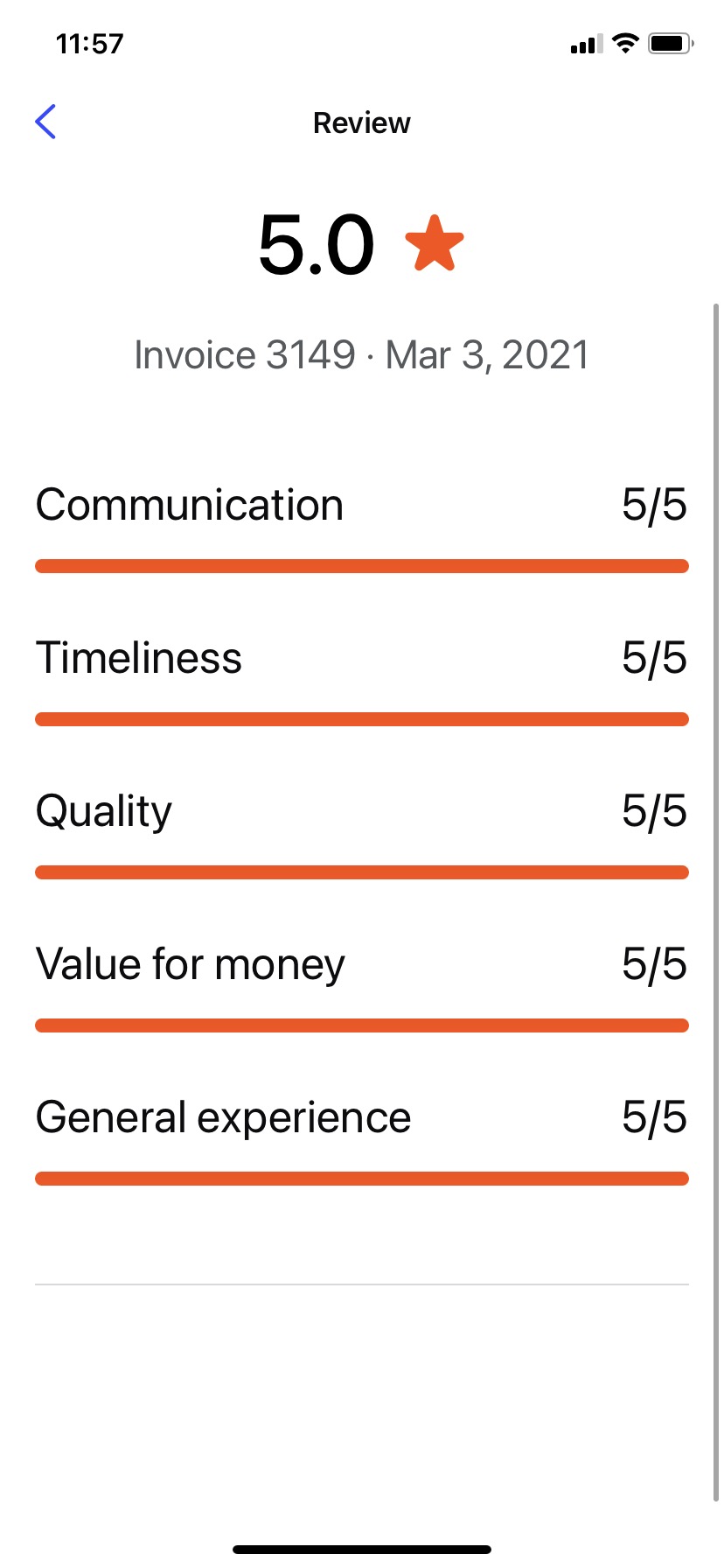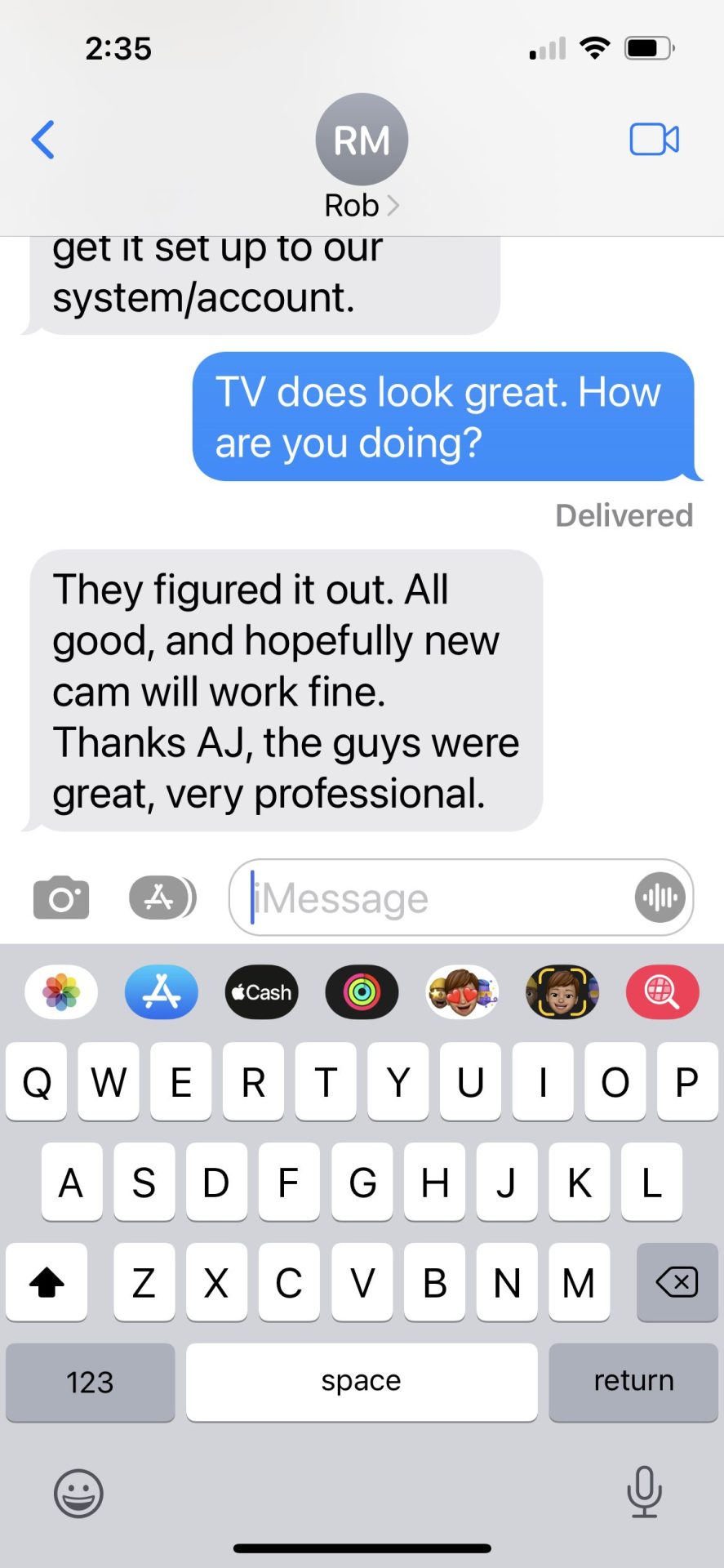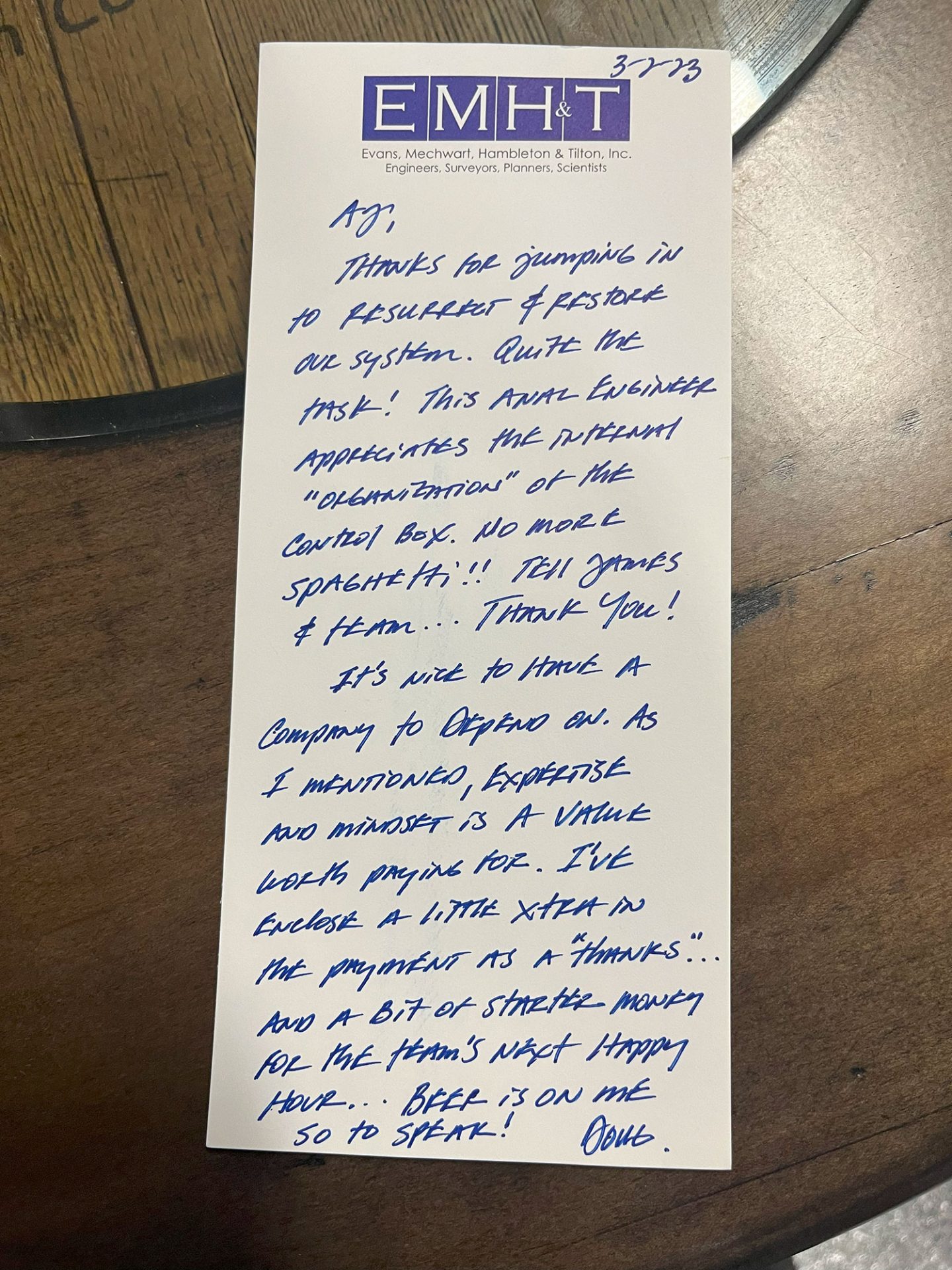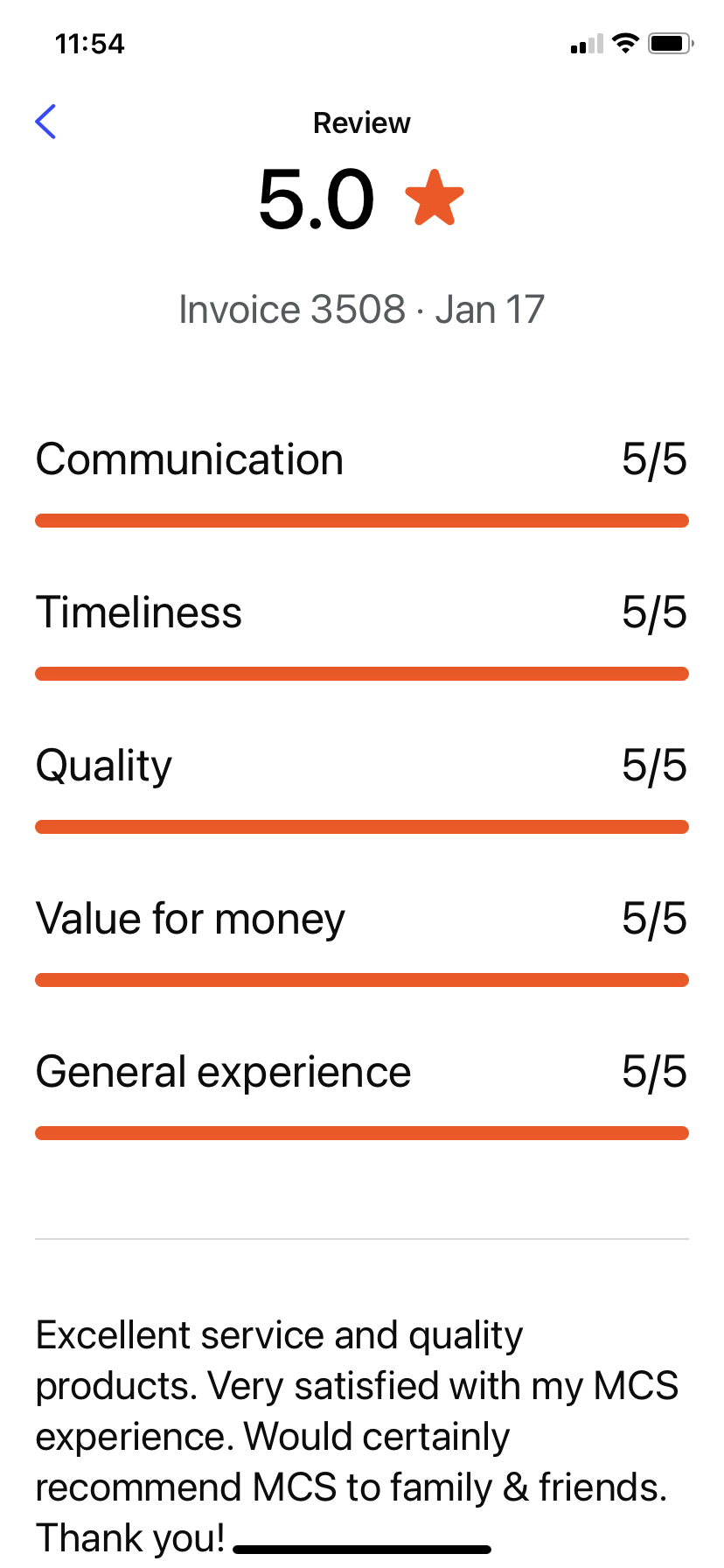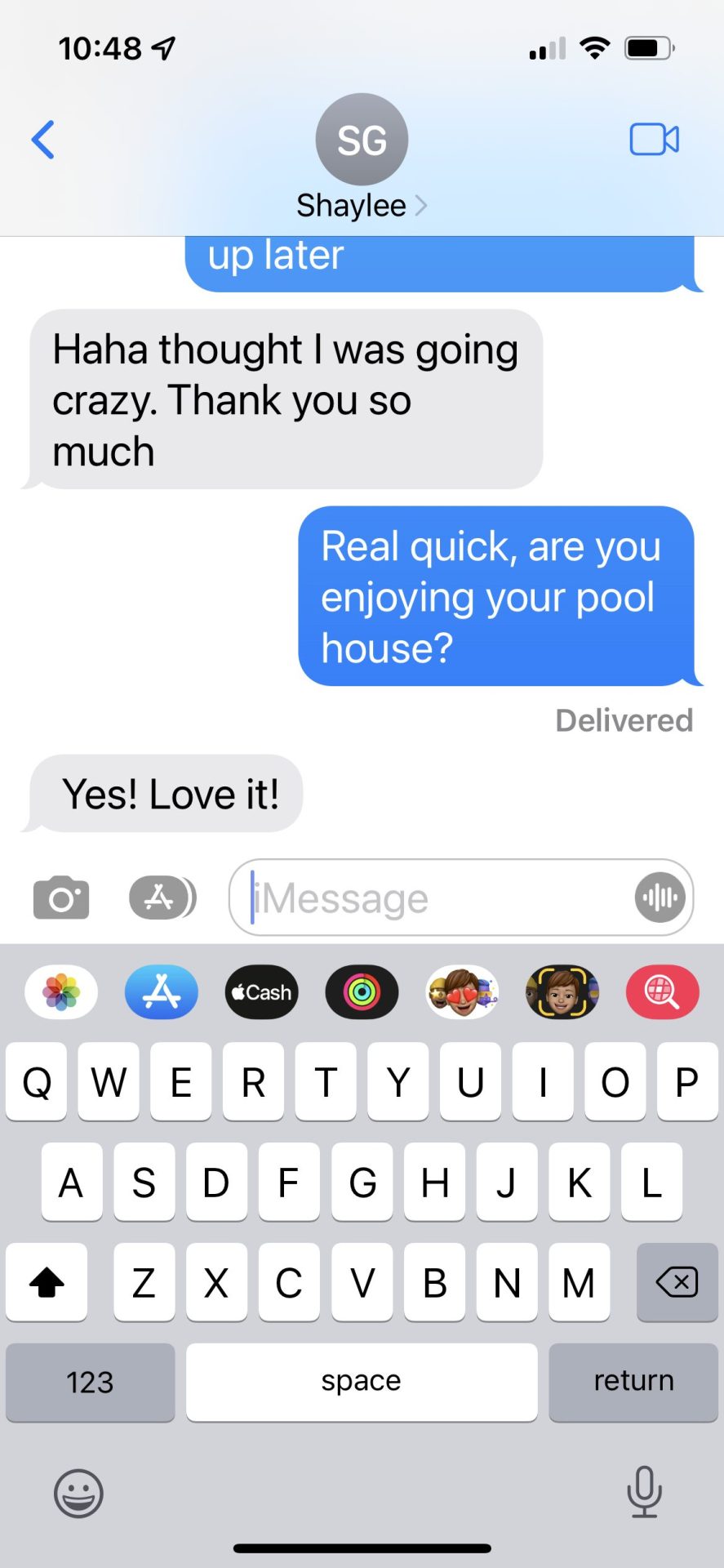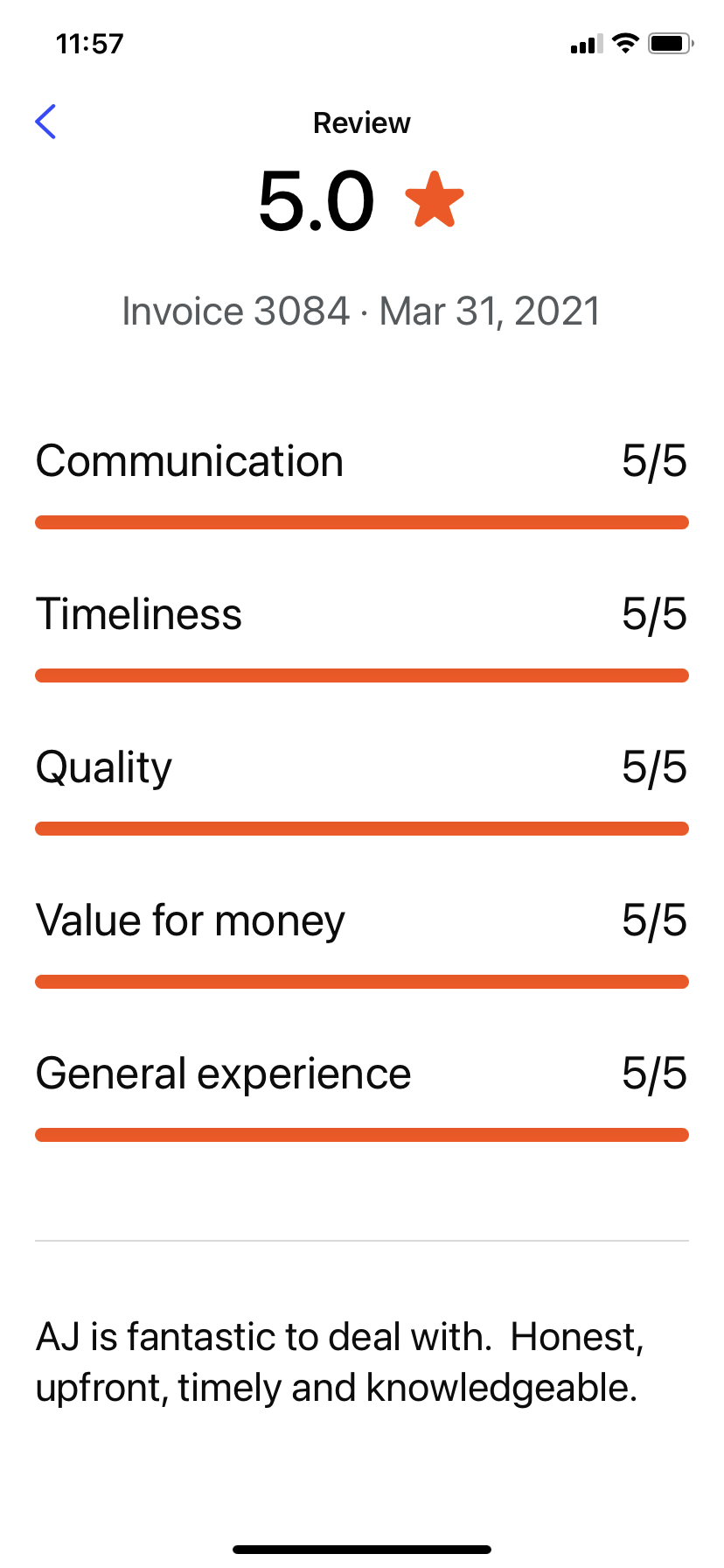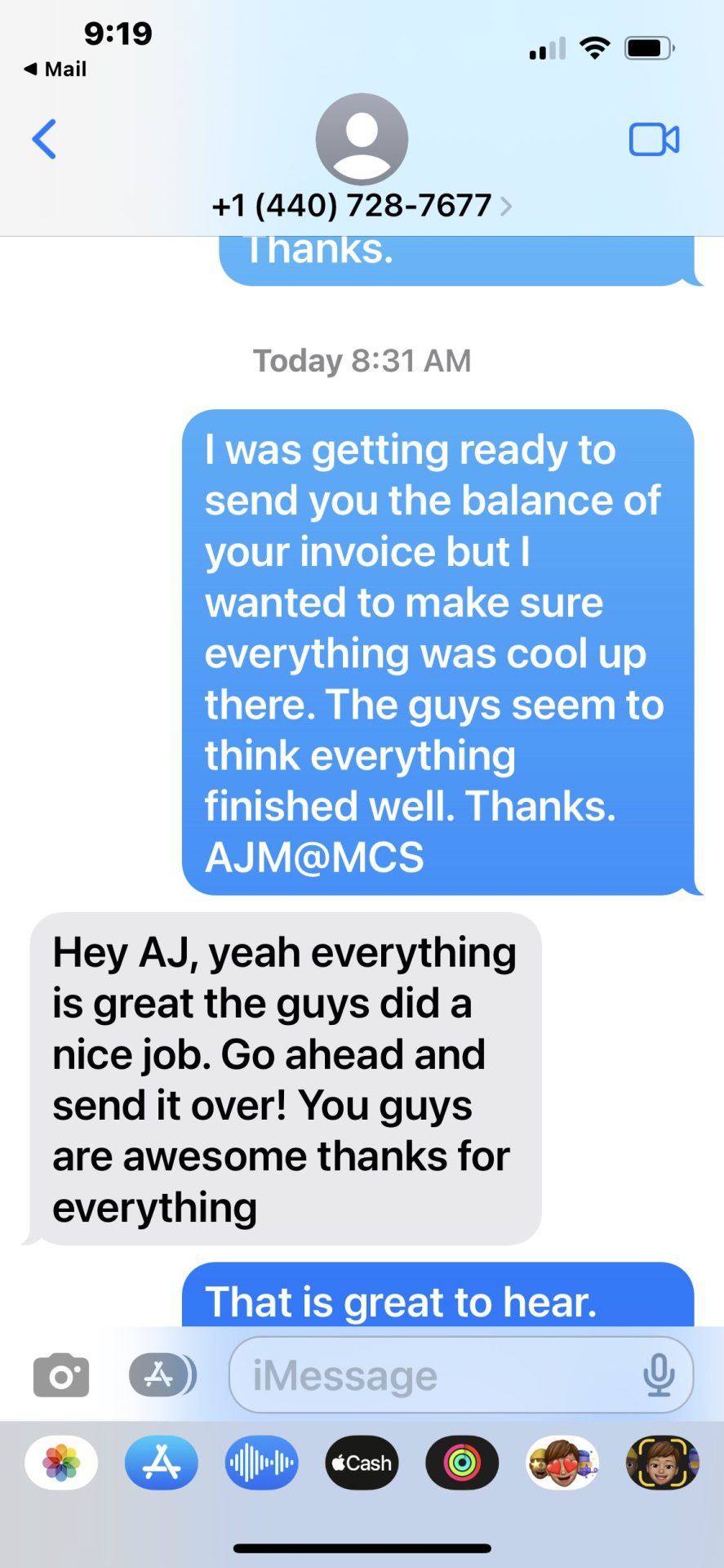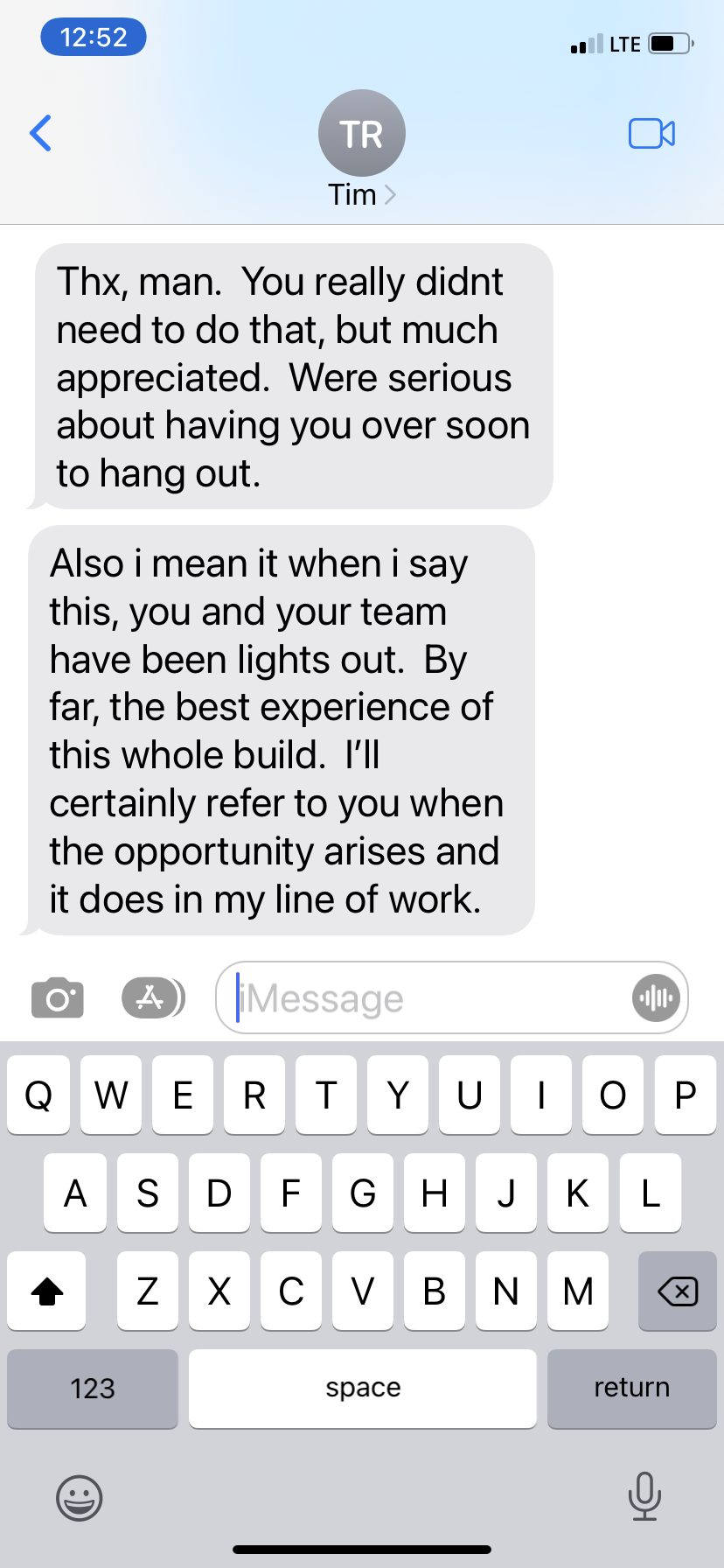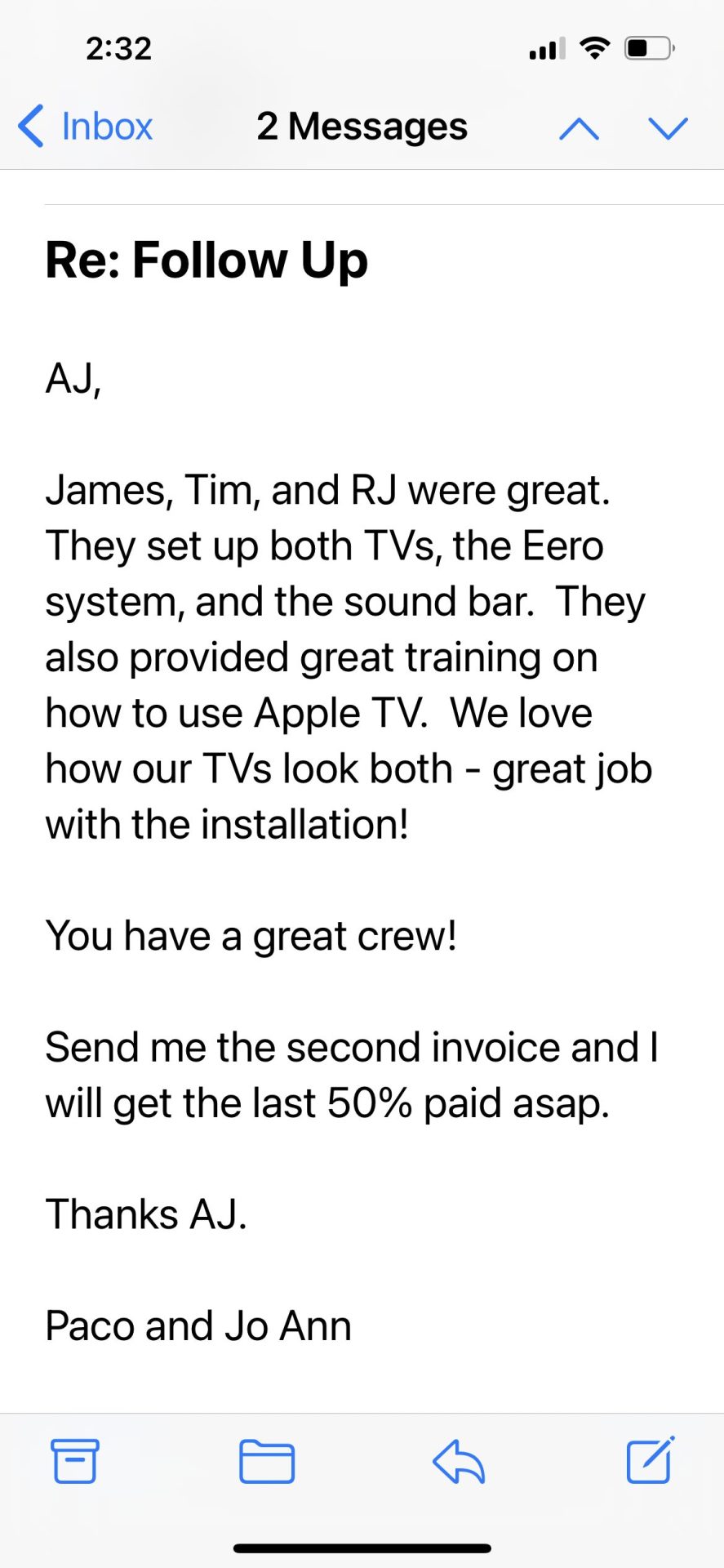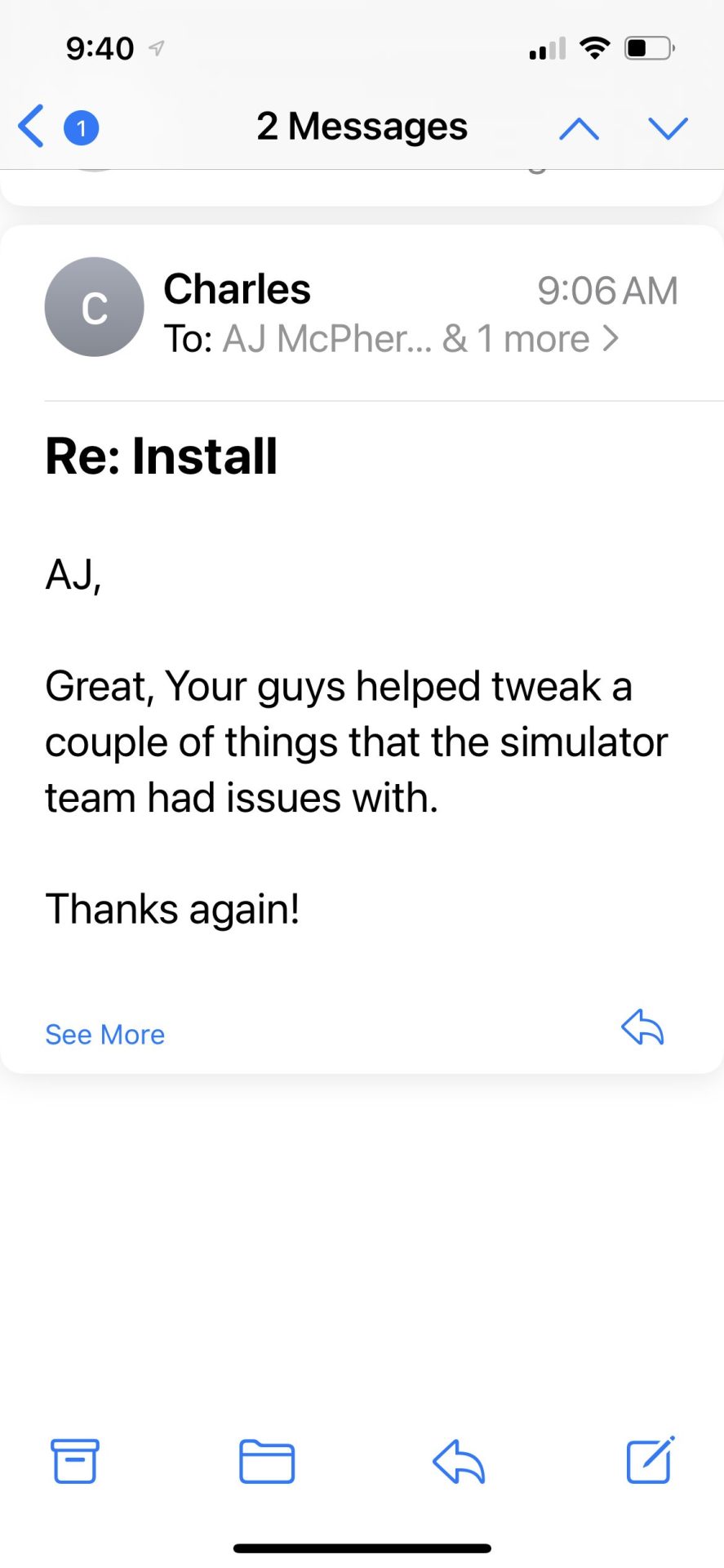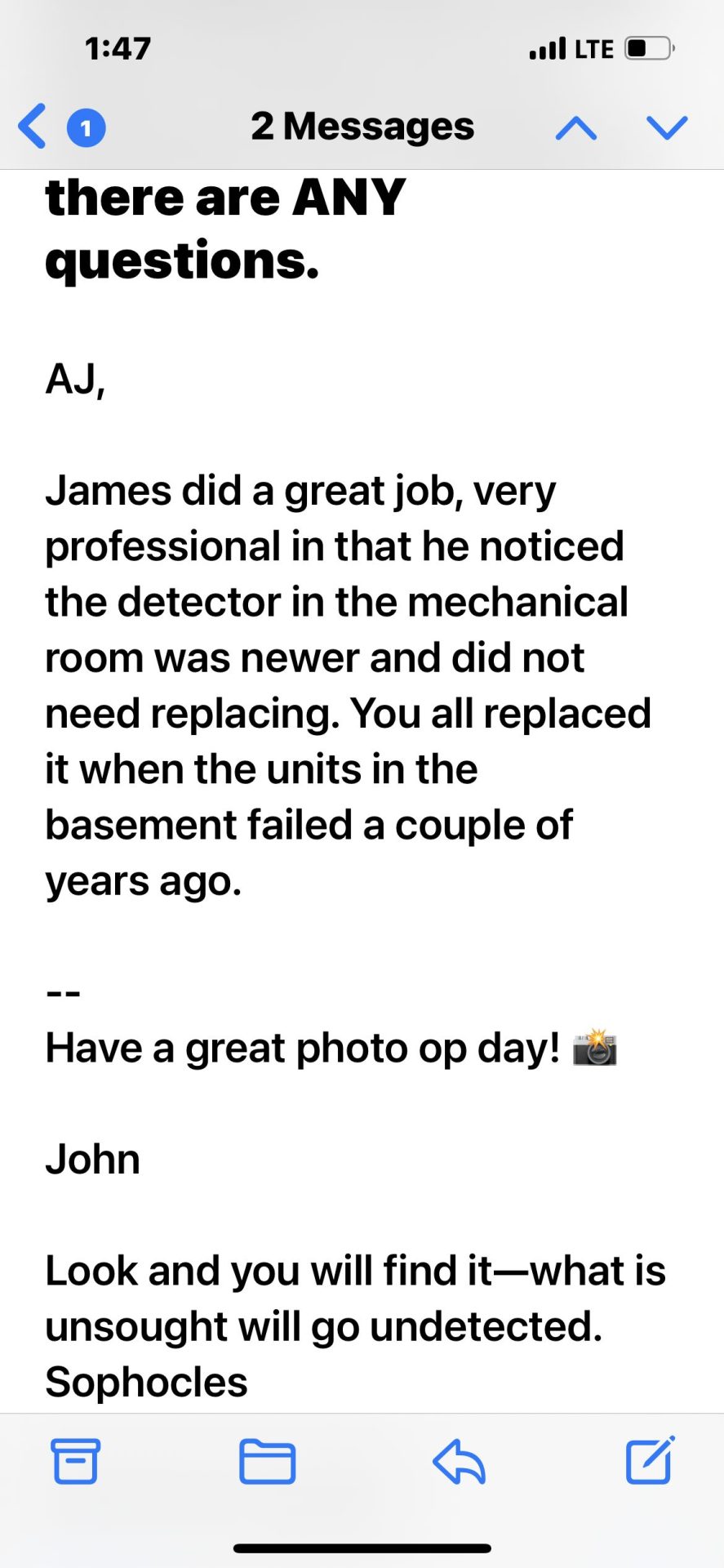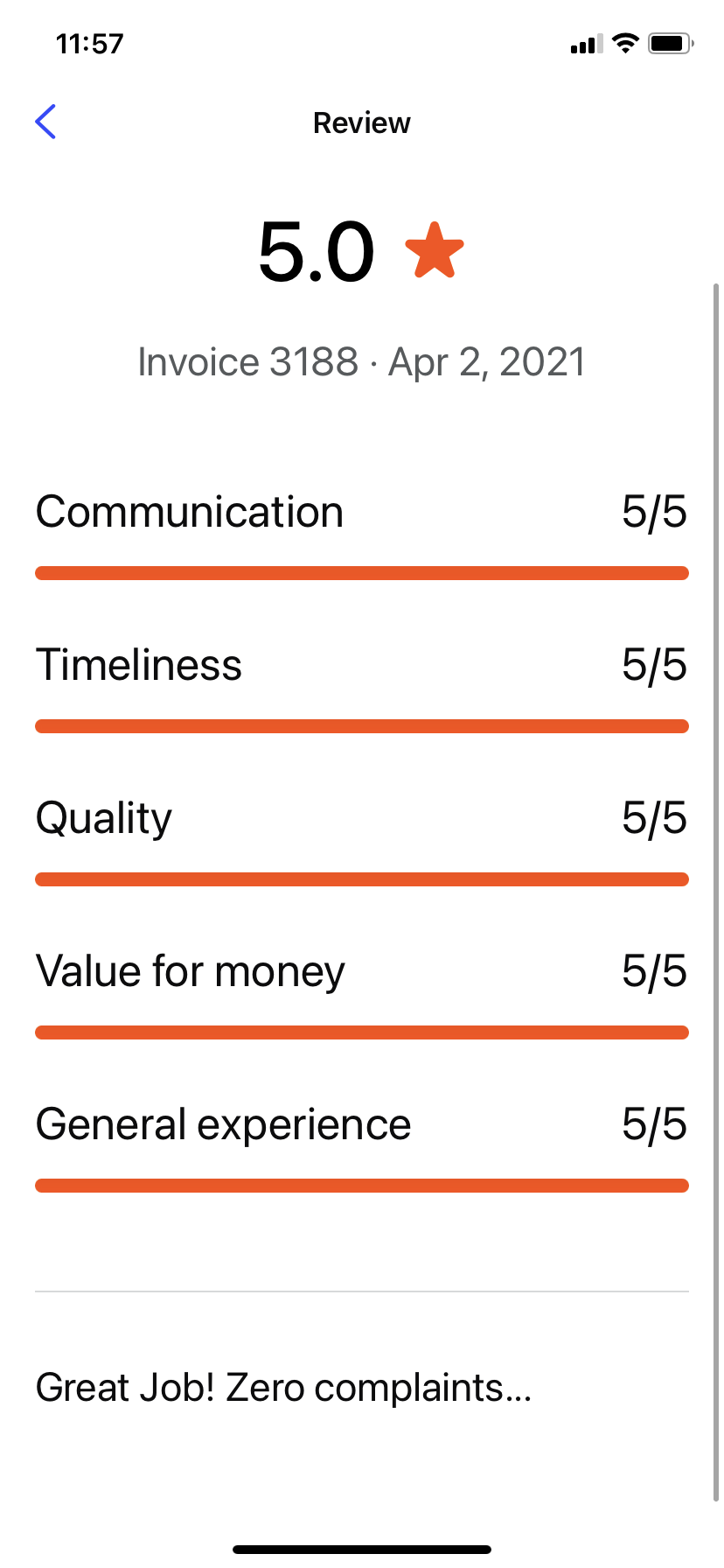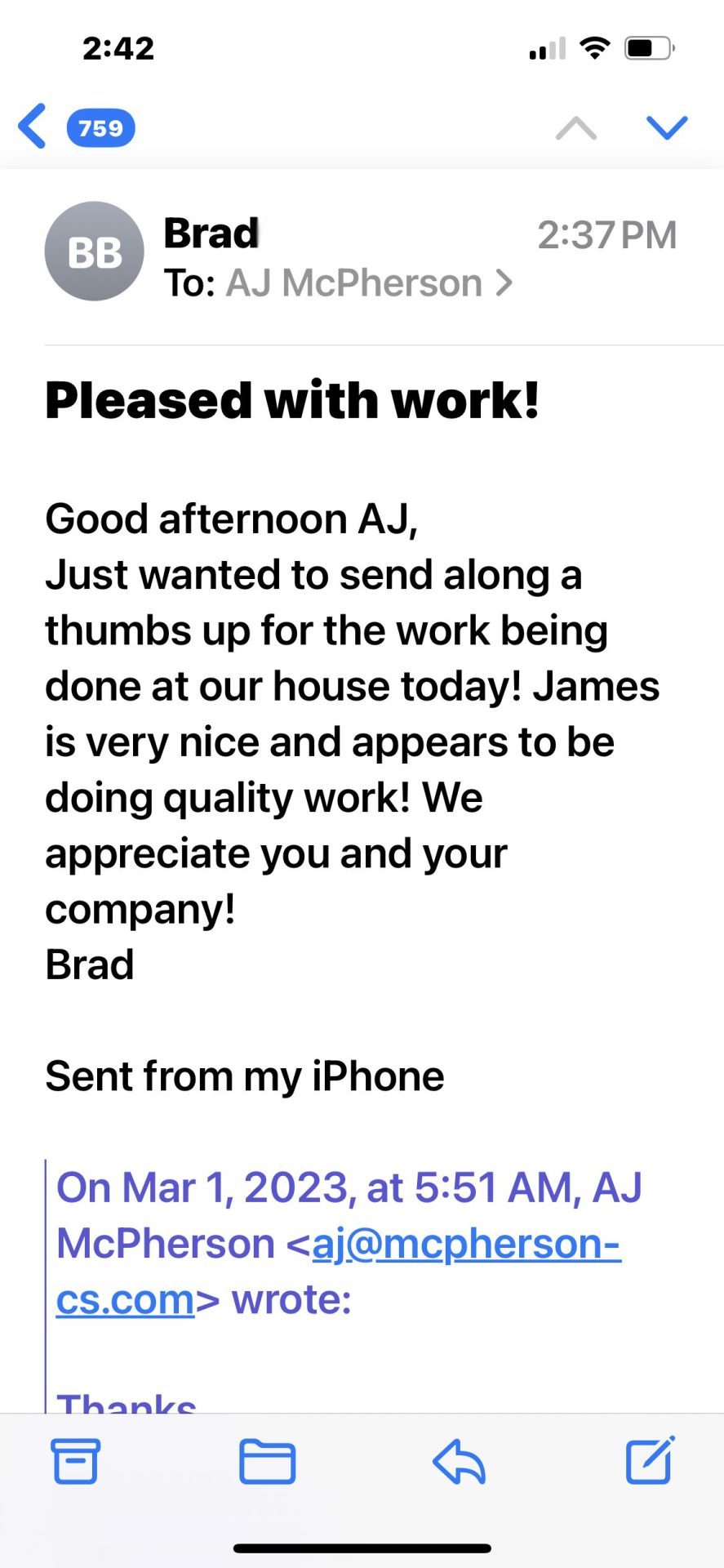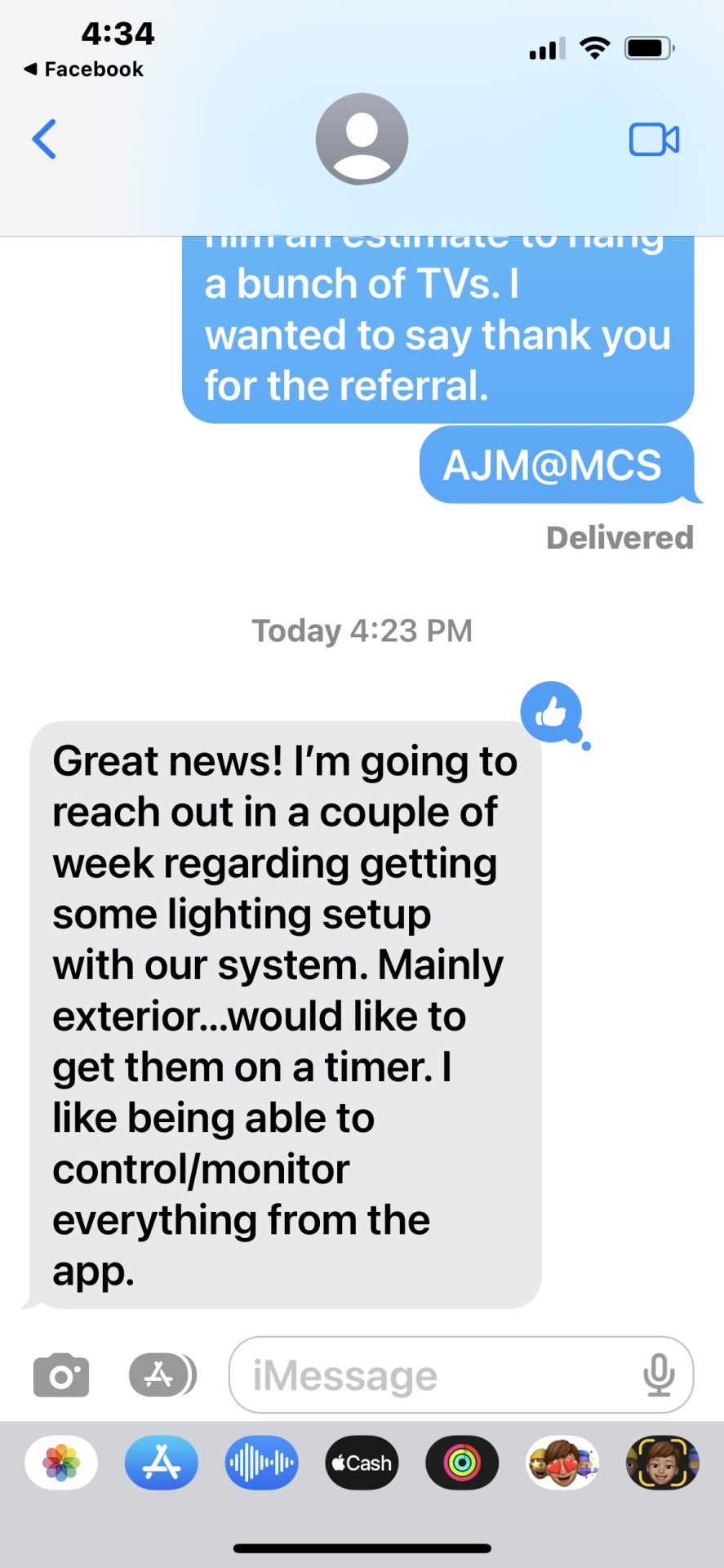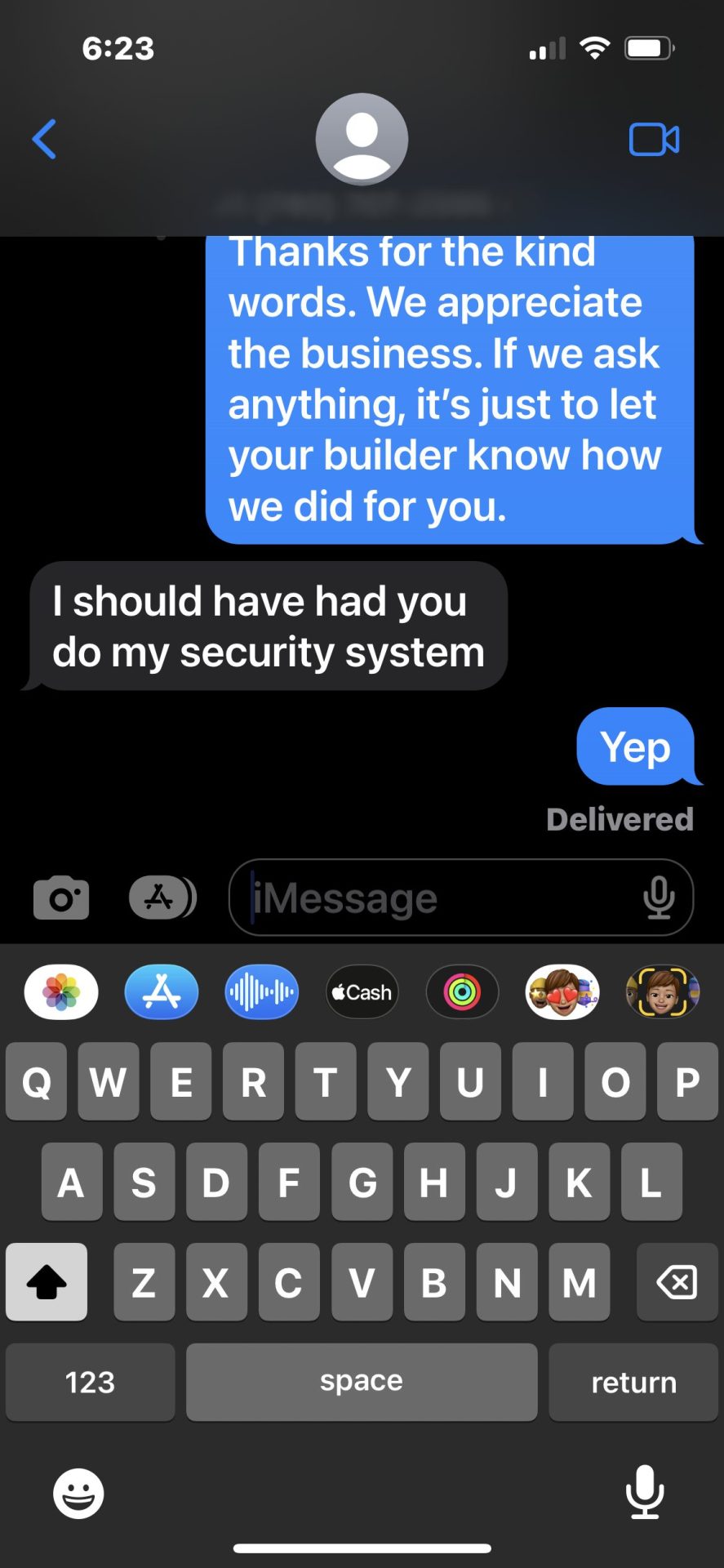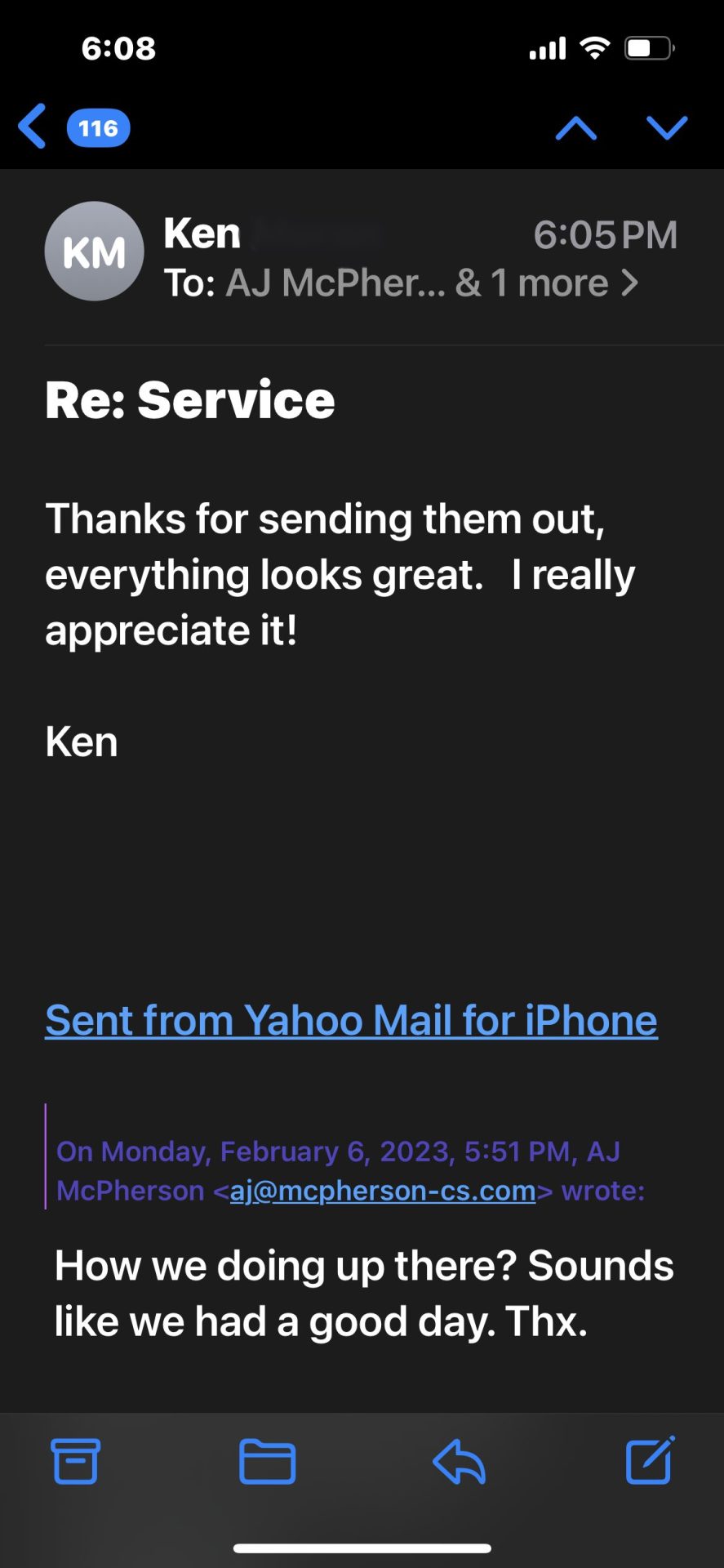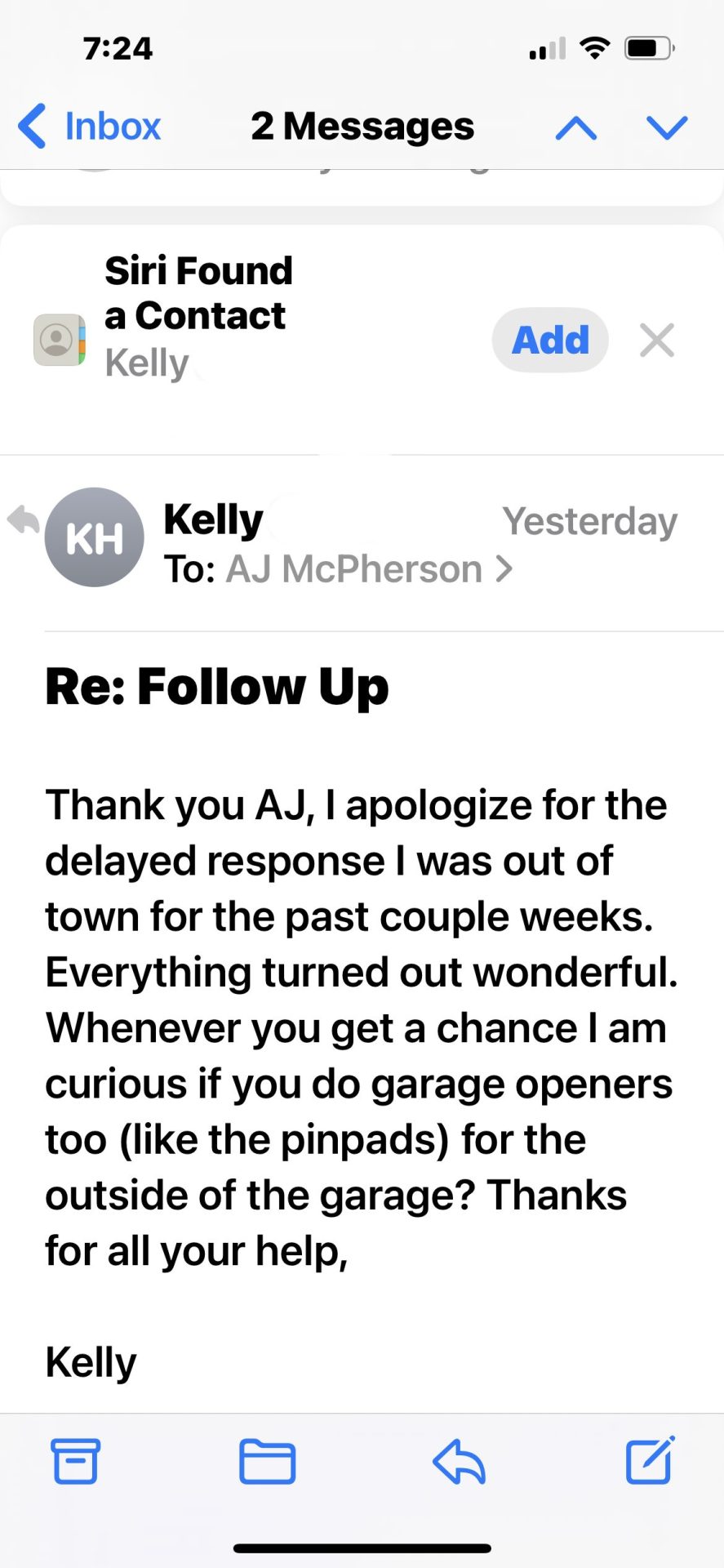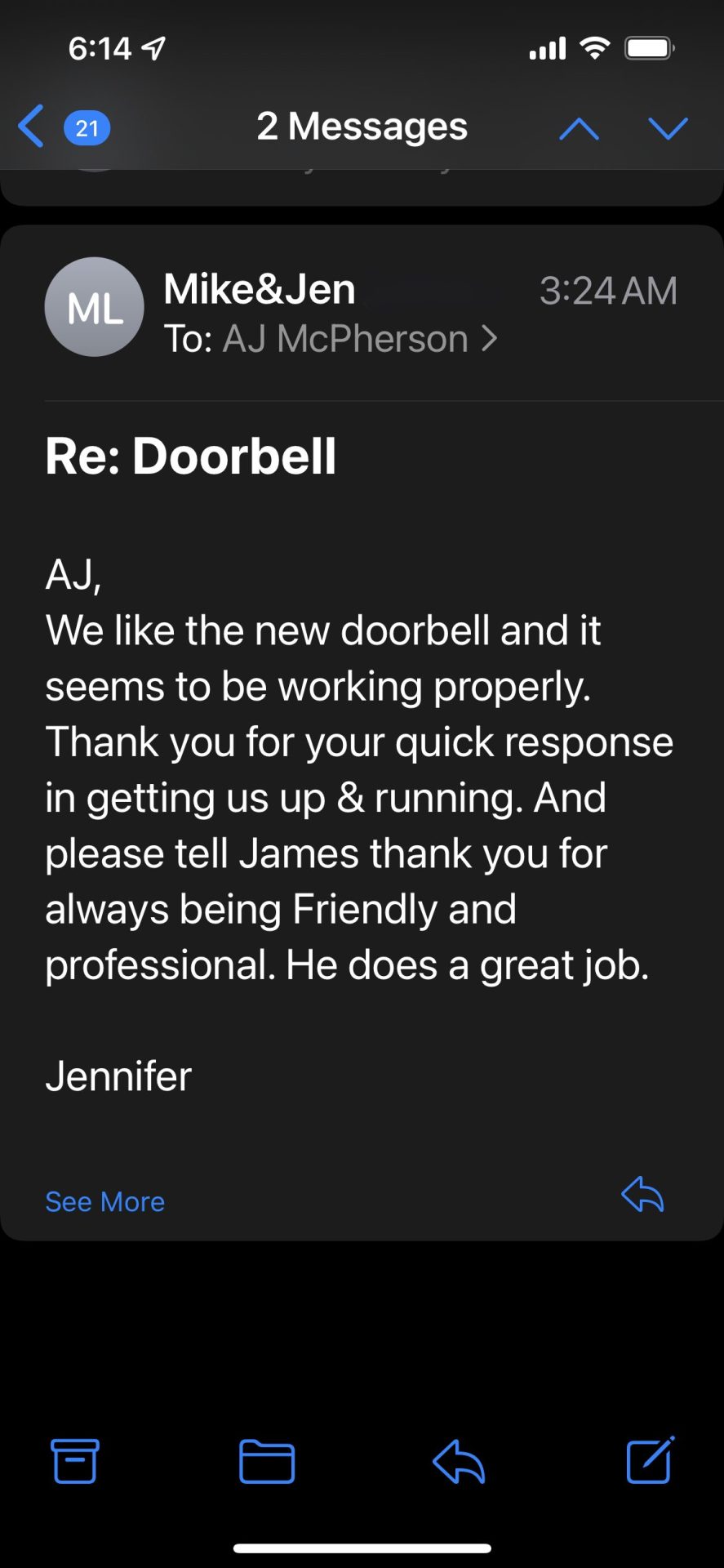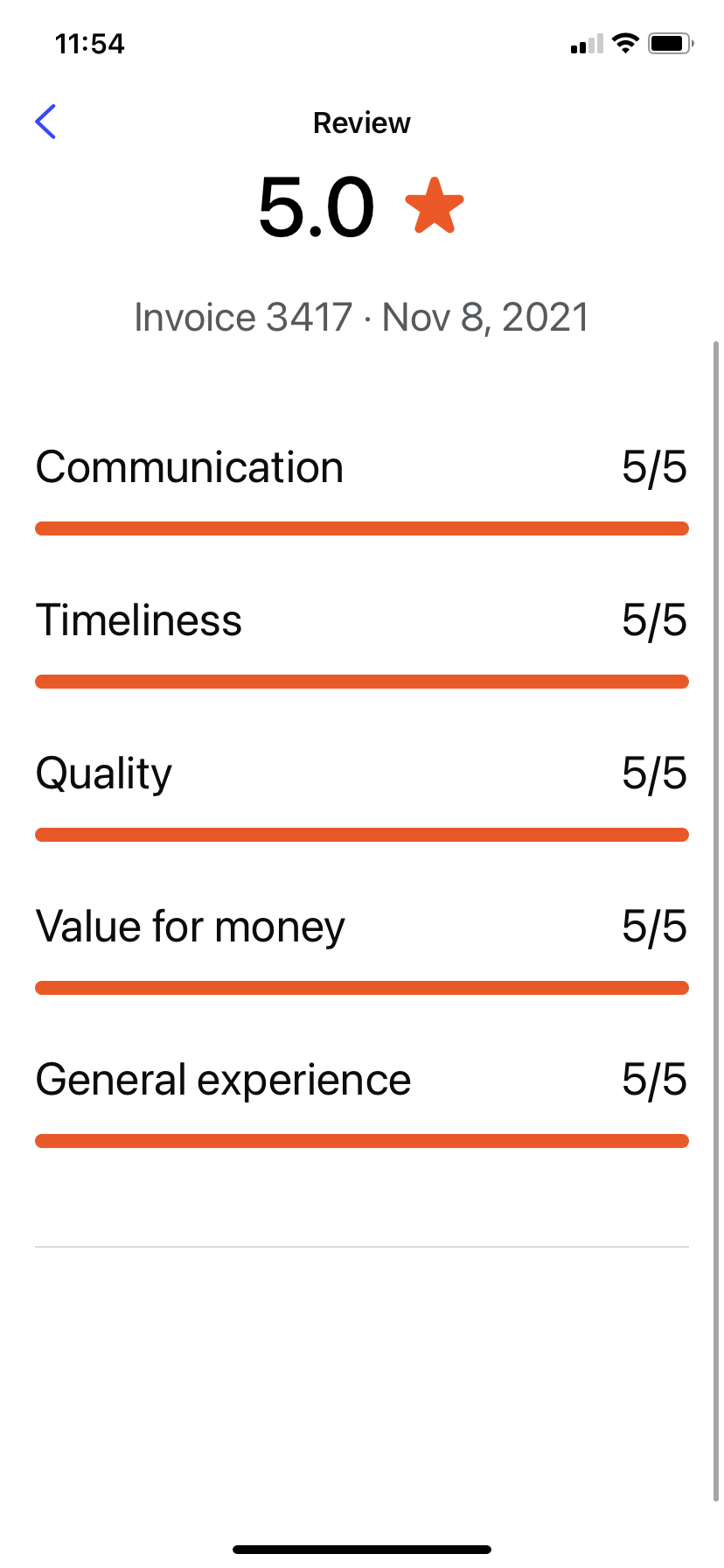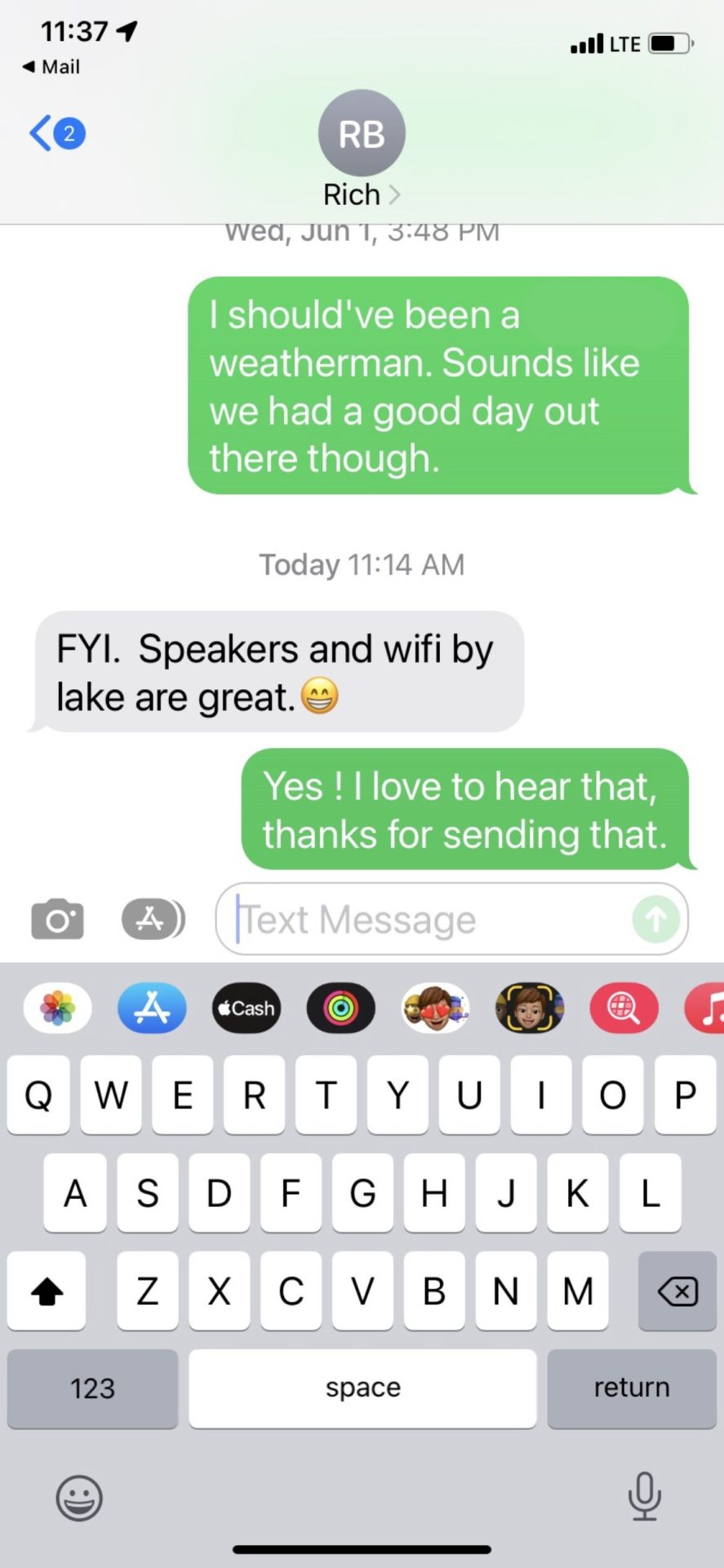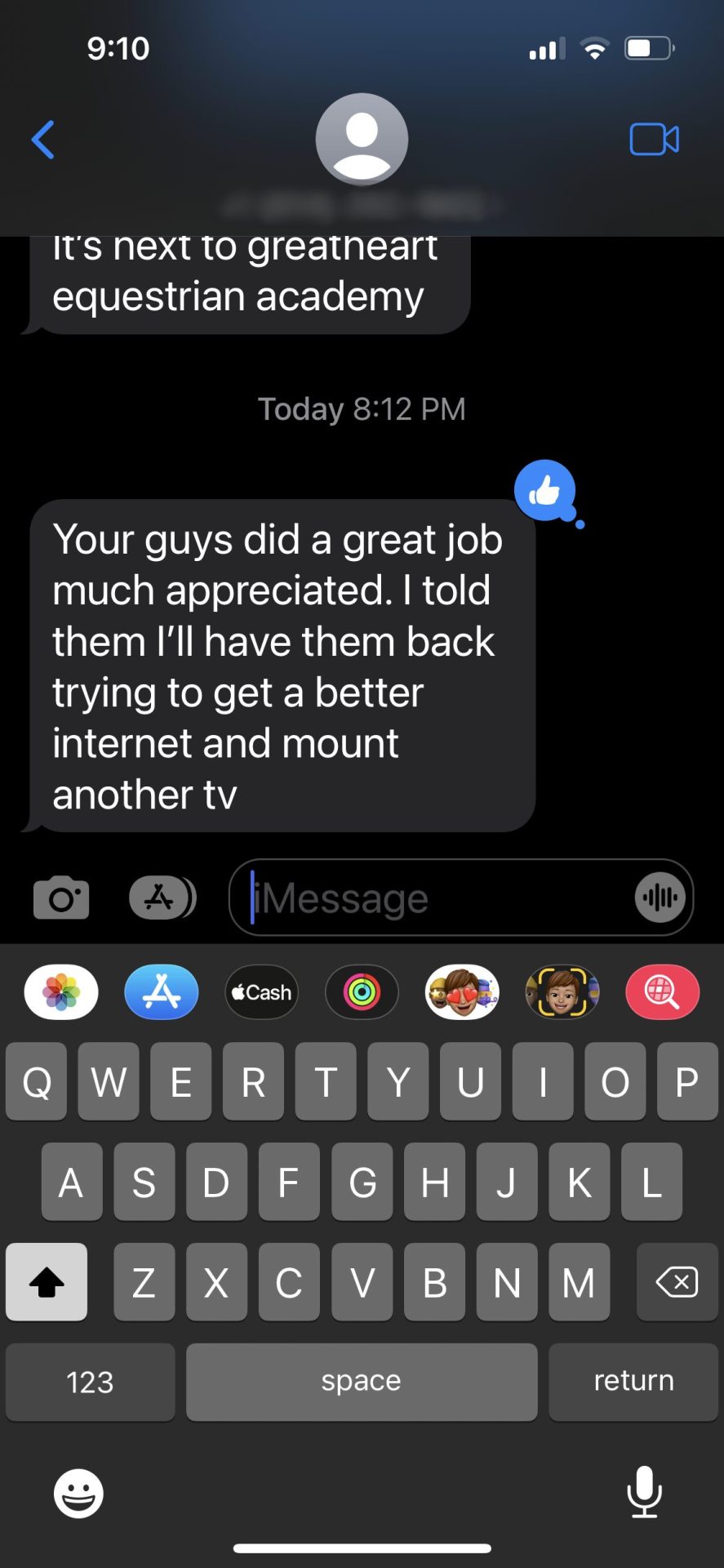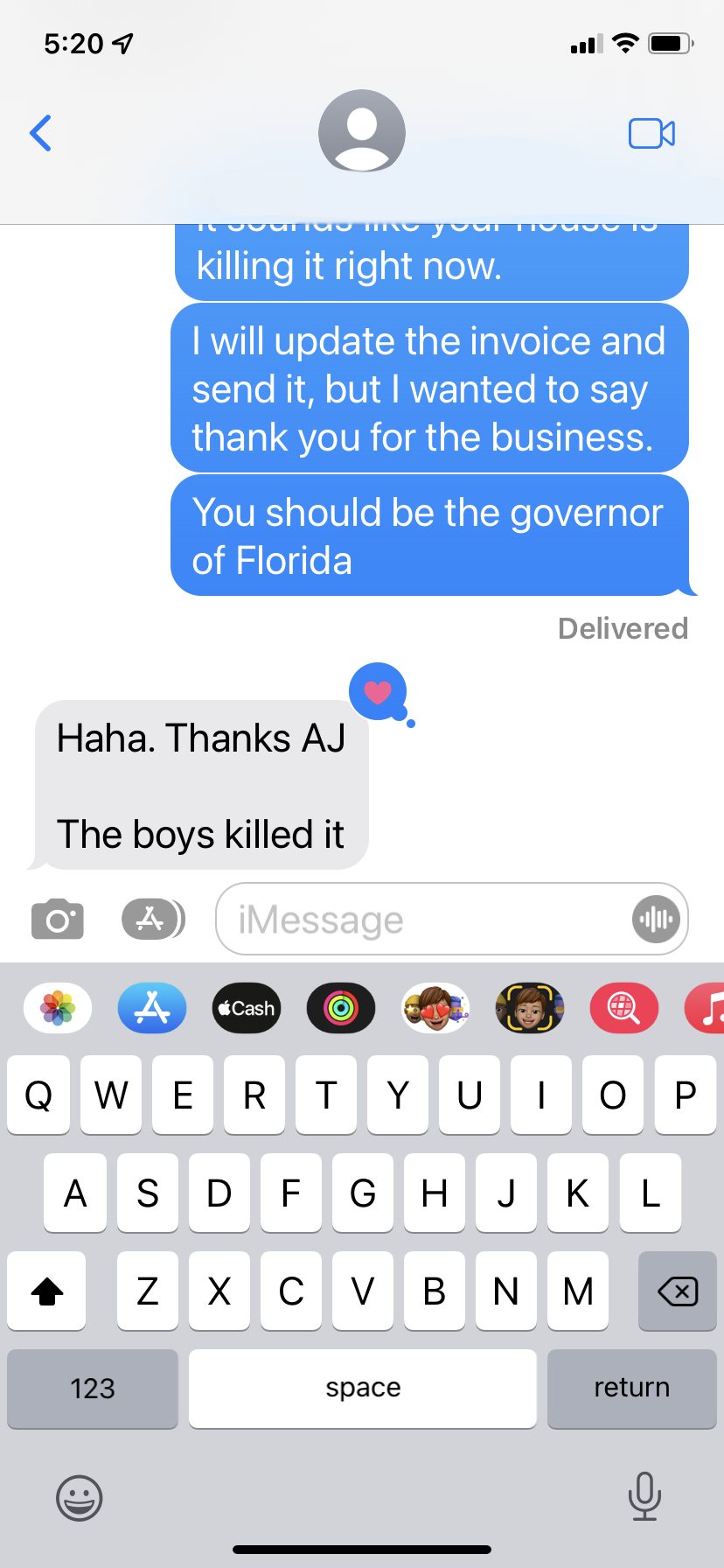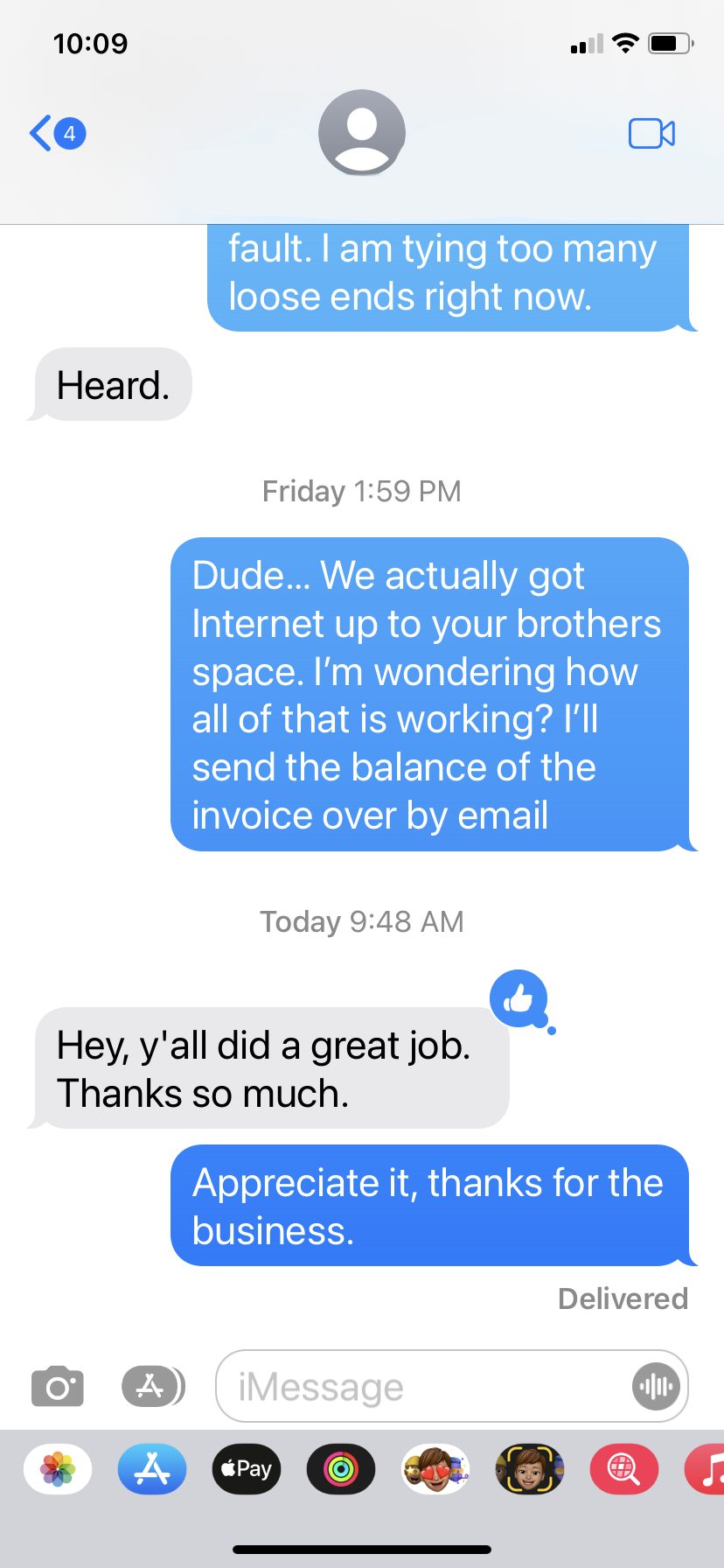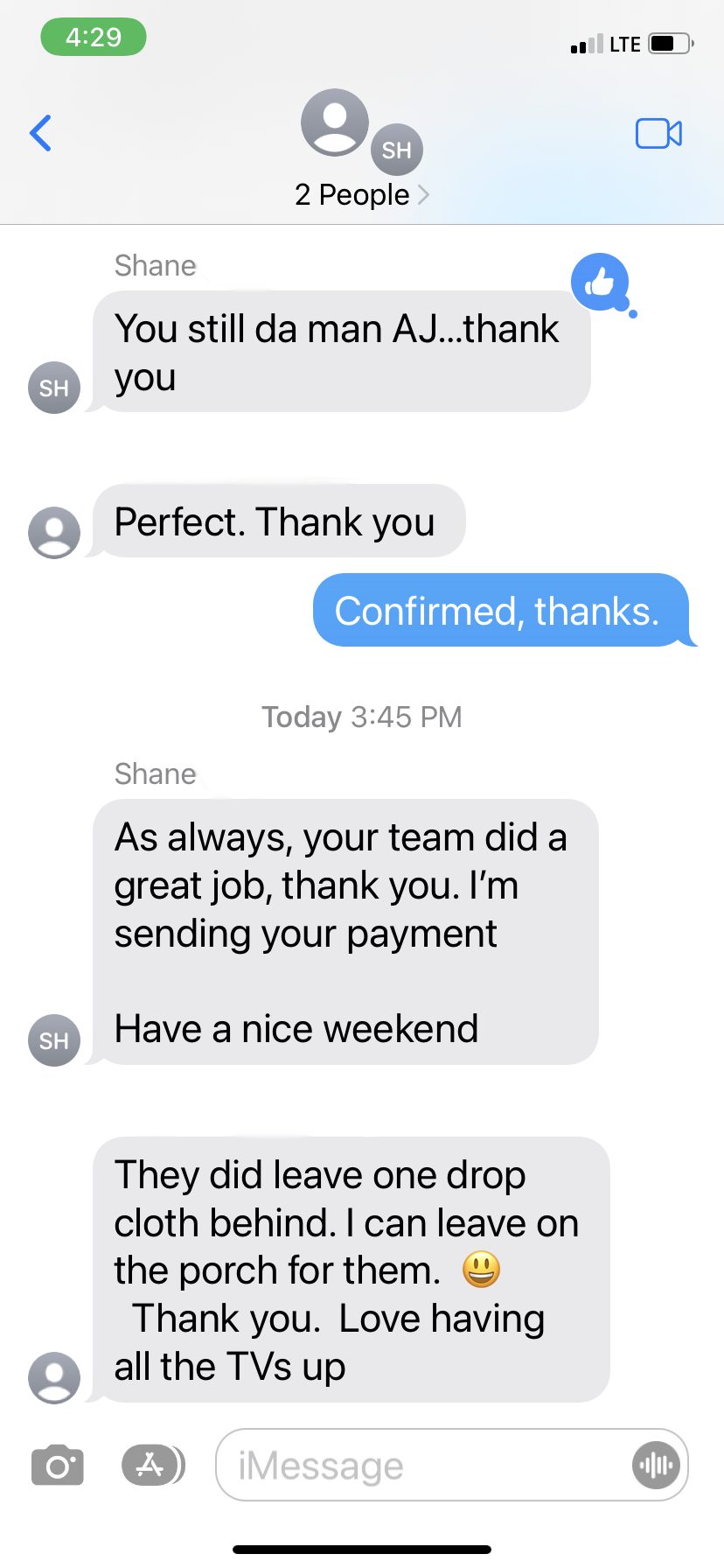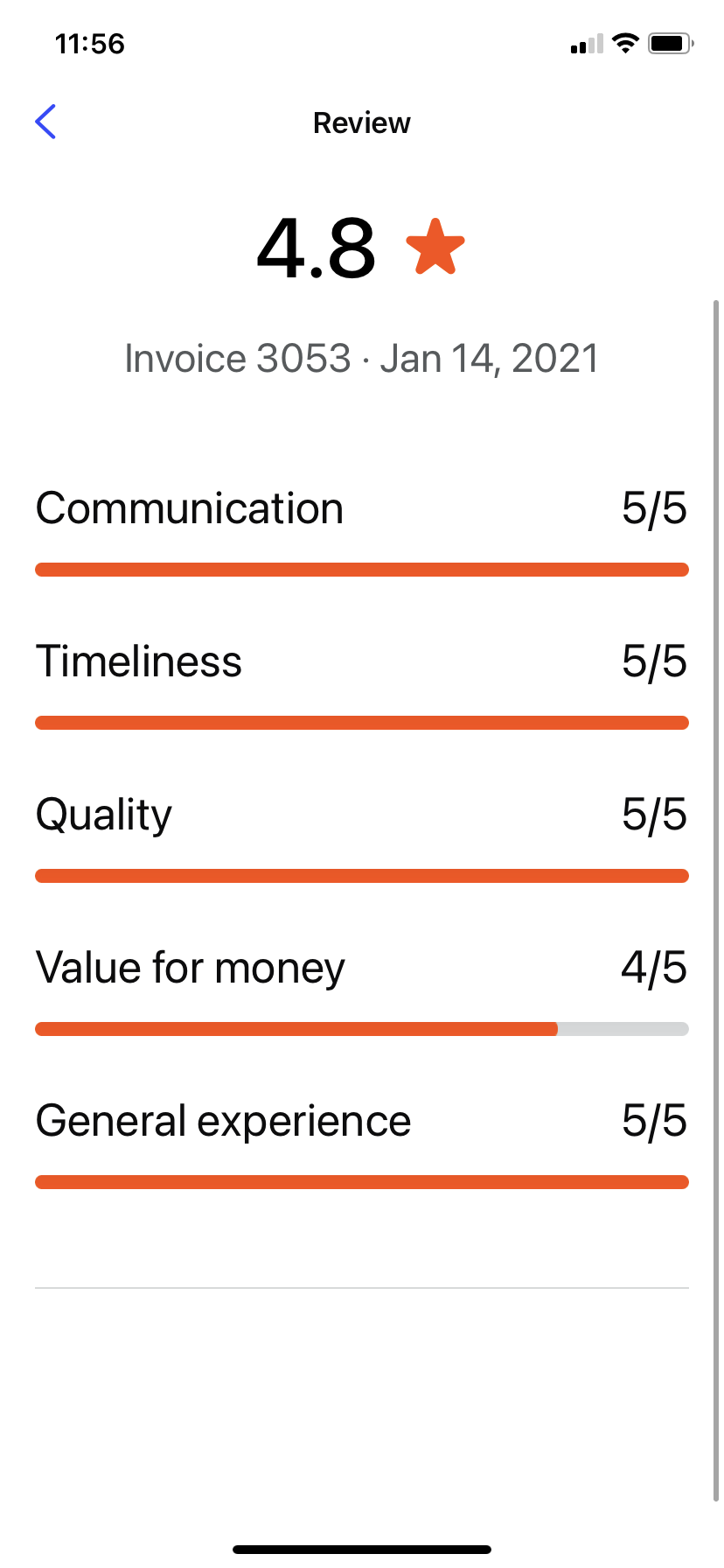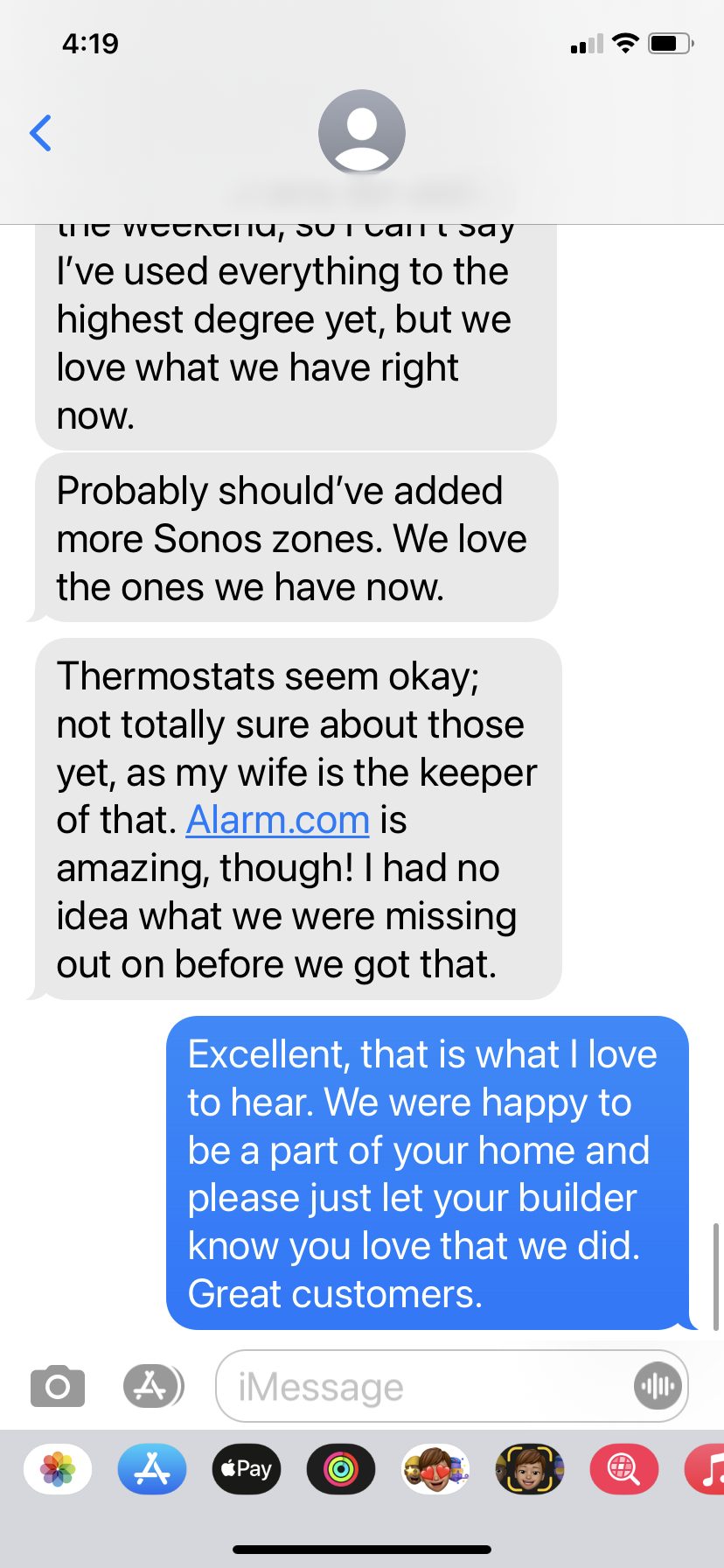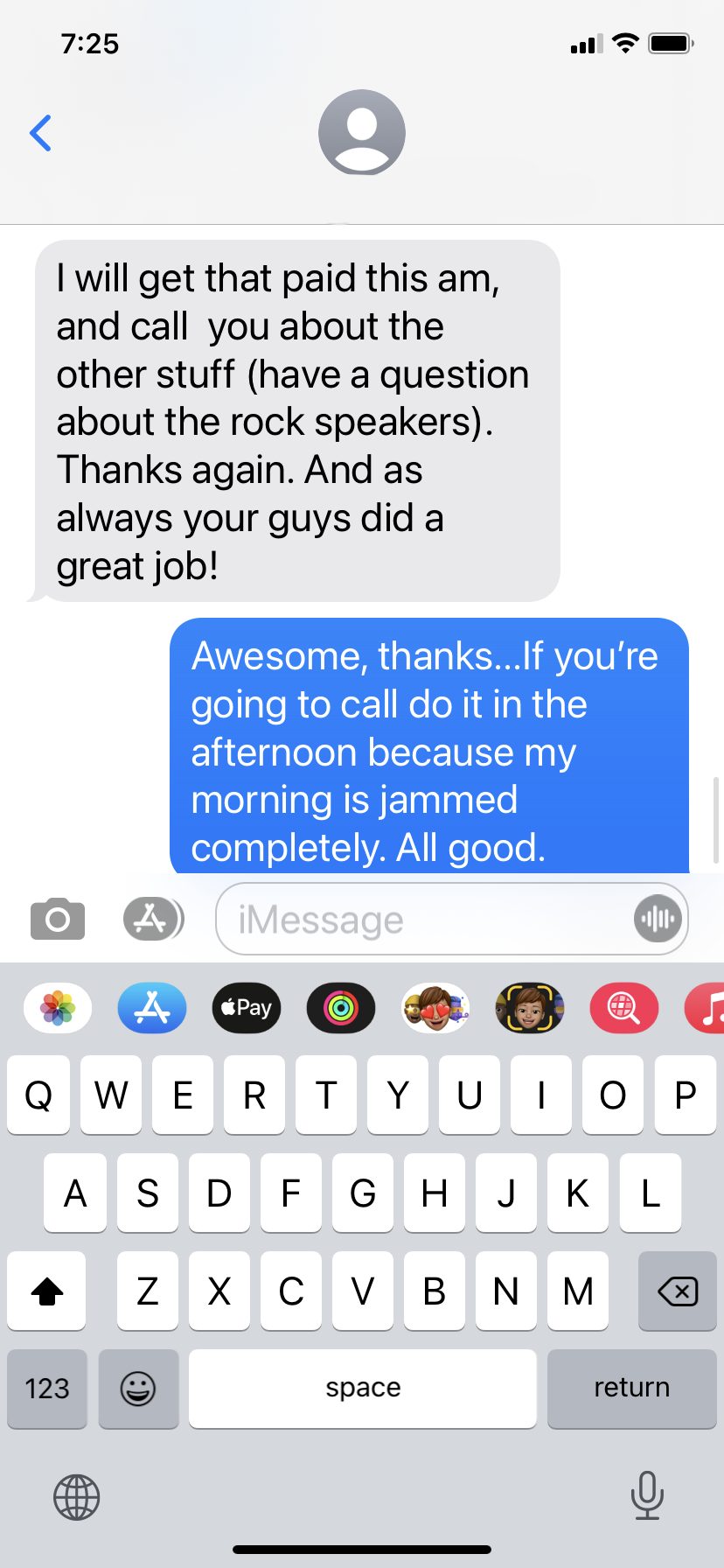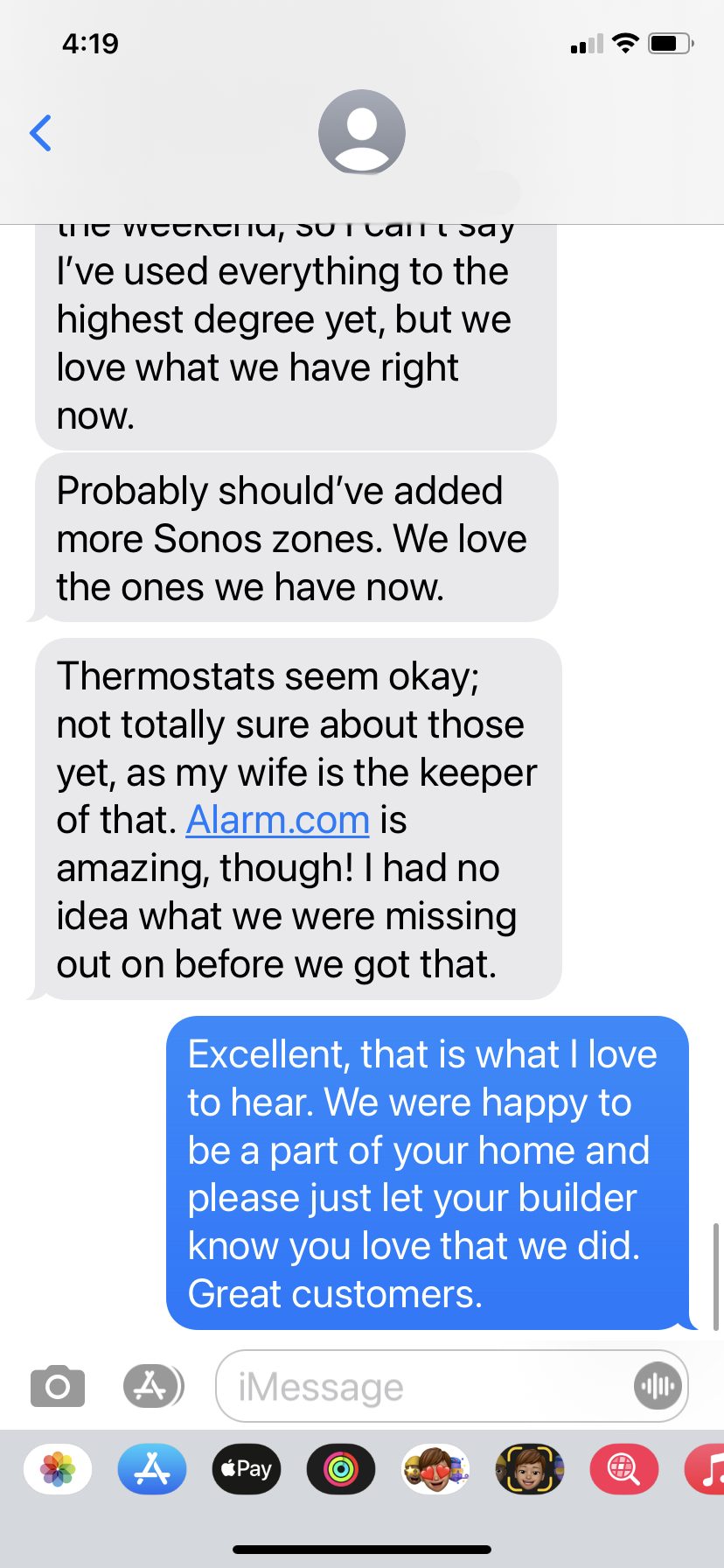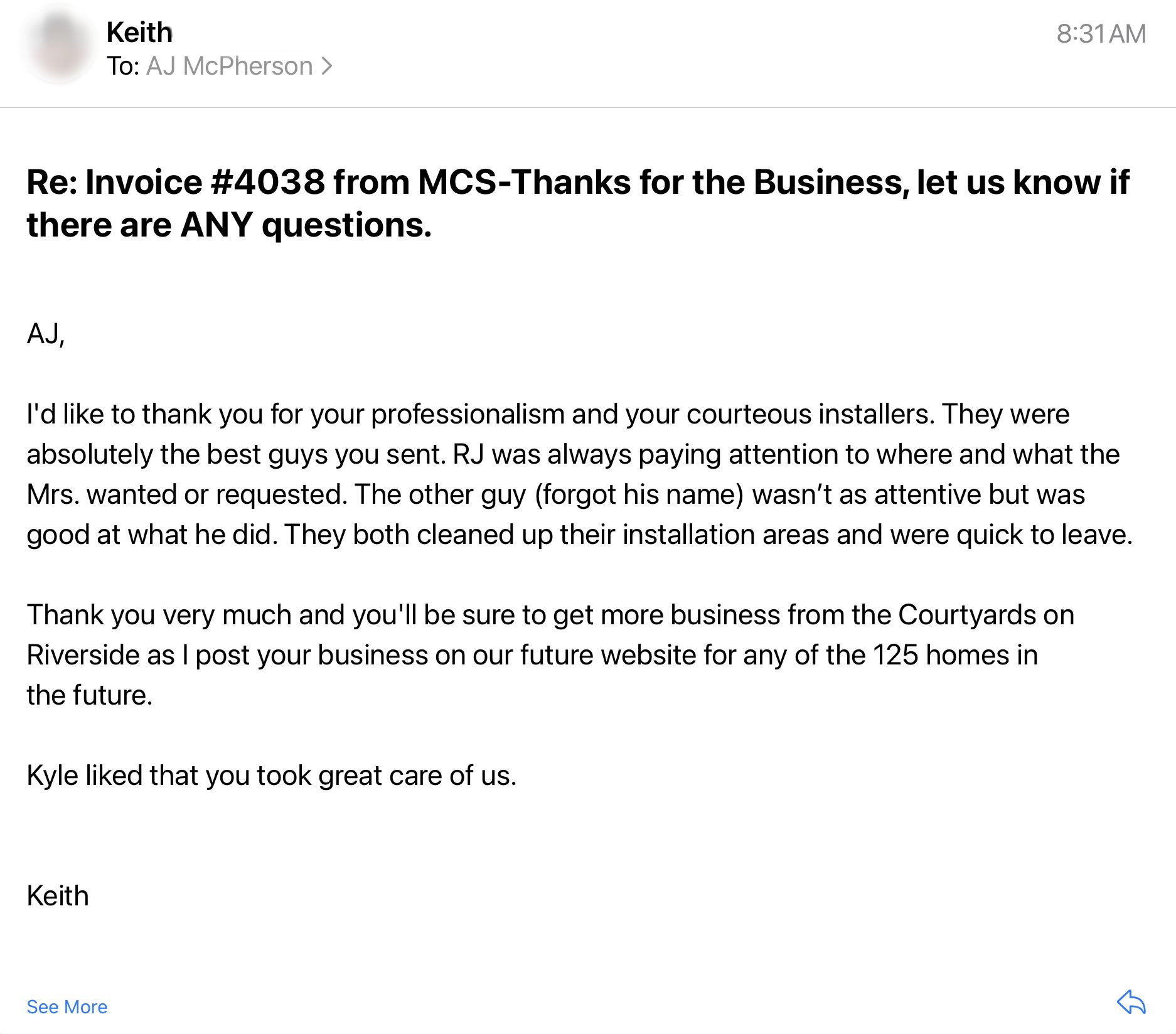 "James, Tim, and RJ were great. They set up both TVs, the Eero system, and the sound bar. They also provided great training on how to use Apple TV. We love how both our TVs look – great job with the installation! You have a great crew!"
-Paco and Jo Ann
"Thanks again. Your company has been very easy to work with and we have appreciated your communication!"
-Laura S.
"Everything is working great. Your guys did a great job and gave us a great overview and orientation on how the system works. The sound quality is great and most importantly my wife loves it all"
-Michael
"Everything works and looks great. Thanks to you and your team! You have a good crew."
-Nathan
"Thank you for your quick response in getting us up and running. Please tell James thank you for always being friendly and professional. He does a great job."
-Jennifer
"Thanks for jumping in to resurrect and restore our system. Quite the task! This anal engineer appreciates the different "organization" of the control box. No more spaghetti!! Tell James and team…Thank you! It's nice to have a company to depend on. As I mentioned, expertise and mindset is a value worth paying for…"
-Doug
"I'd like to thank you for your professionalism and your courteous installers. They were absolutely the best guys you sent. RJ was always paying attention to where and what the Mrs. wanted or requested…They both cleaned up their installation areas and were quick to leave."
-Keith
"I mean it when I say this, you and your team have been lights out. By far, the best experience of this whole build."
-Tim